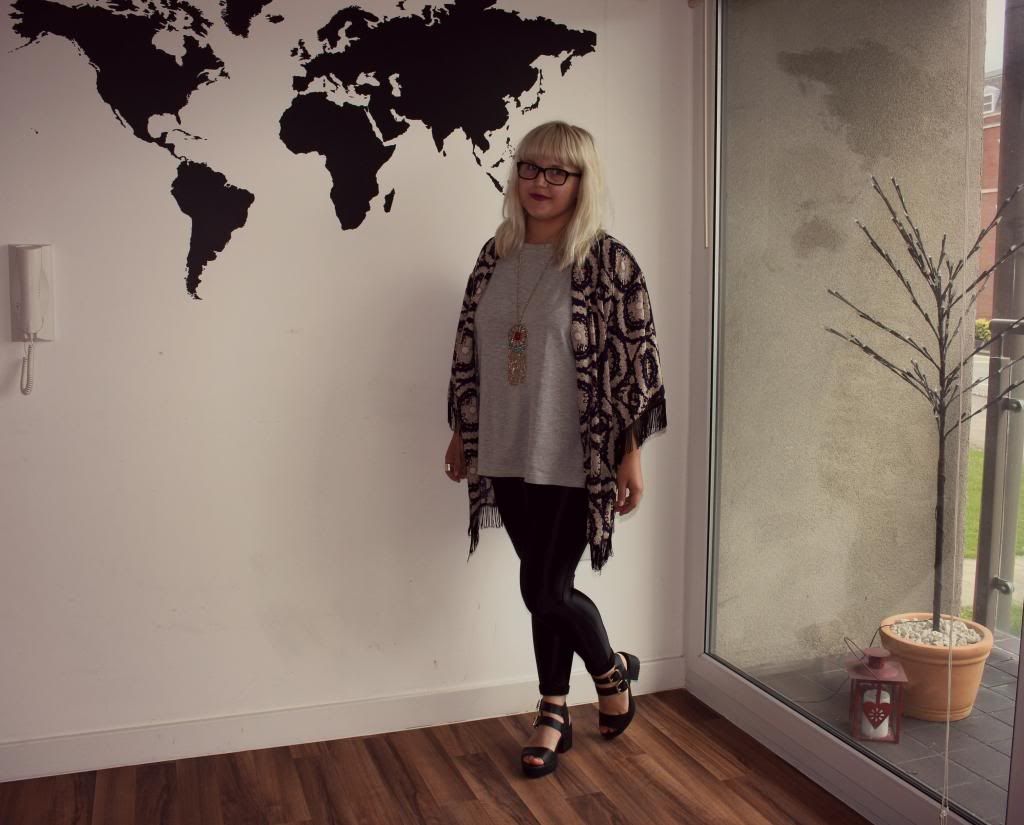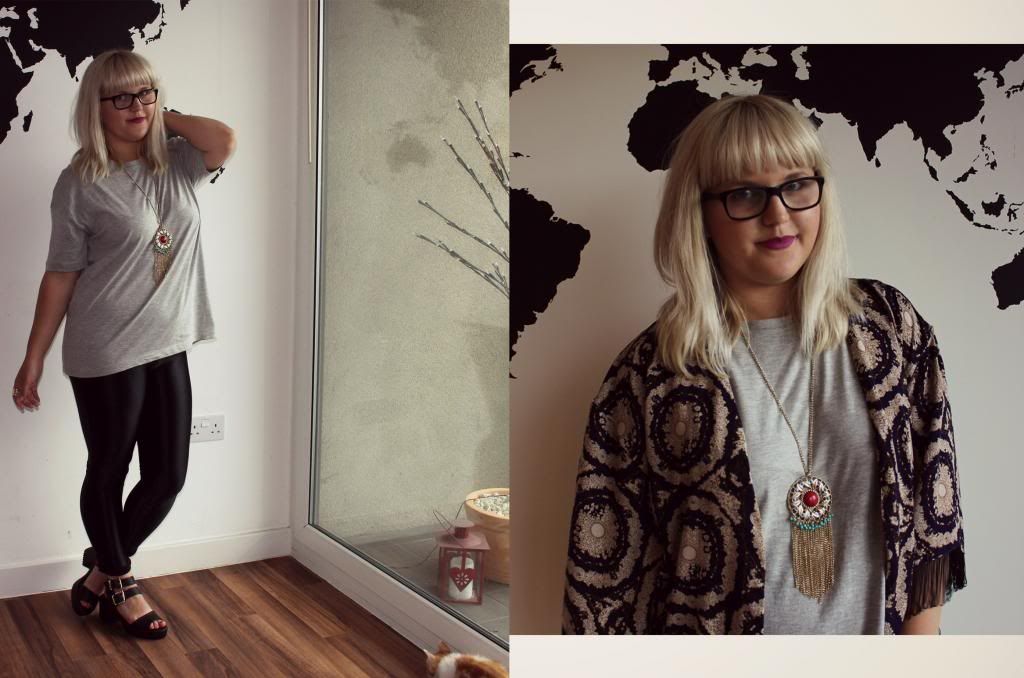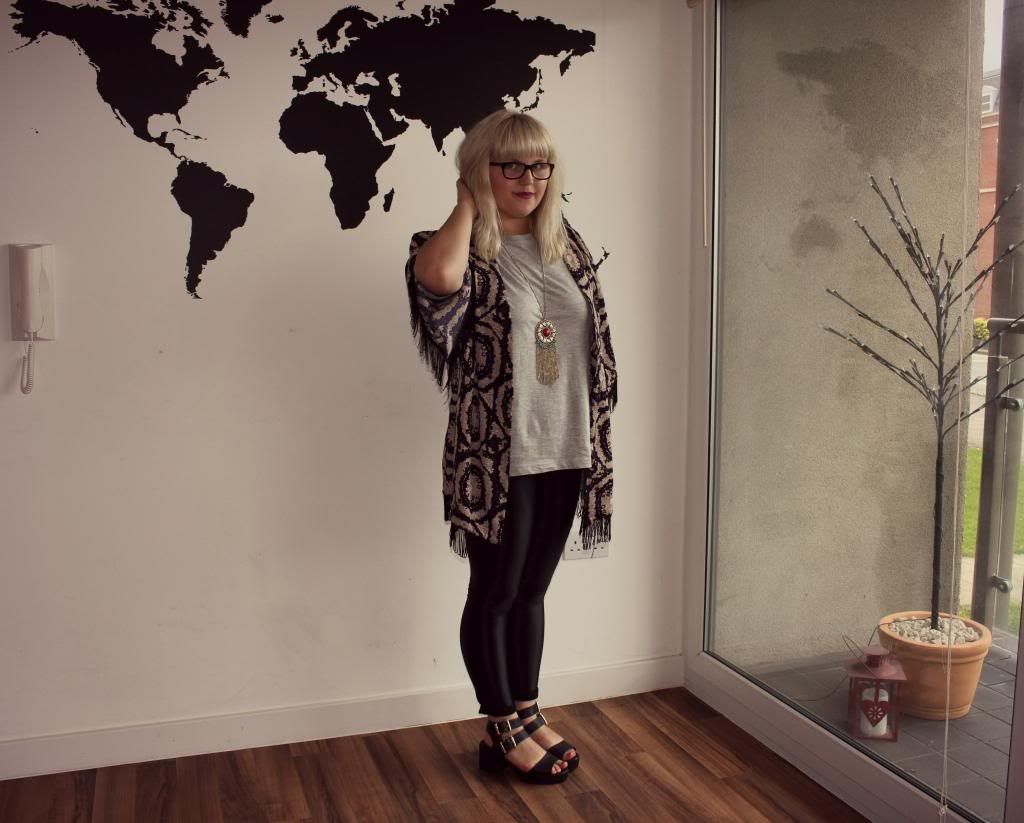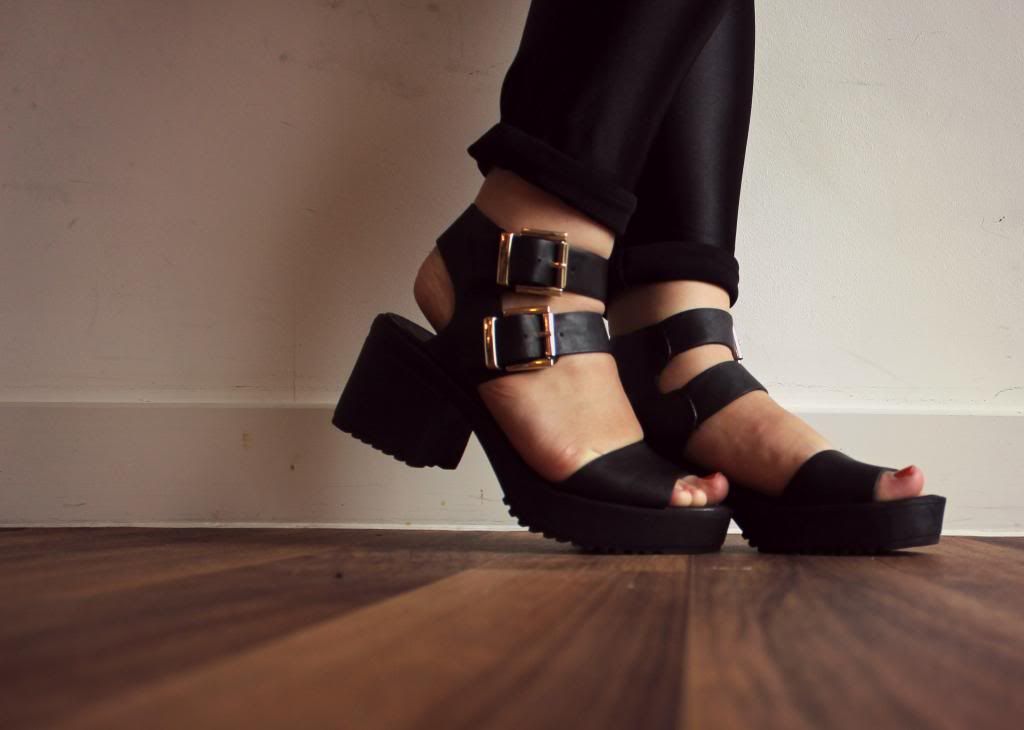 chunky gold ring: Primark
chunky black sandals: Primark
I am IN. LOVE. with these sandals. They're exactly what I've been after - comfortable black sandals, with a heel, chunky, double strap, ridged sole, affordable, boom. These bad boys cost £16 from Primark so I'm one happy camper.
They look especially good with my disco pants, which I sort of forgot I owned. Well, no more forgetfulness.
Are you on the chunky-heeled-sandals fashion train?