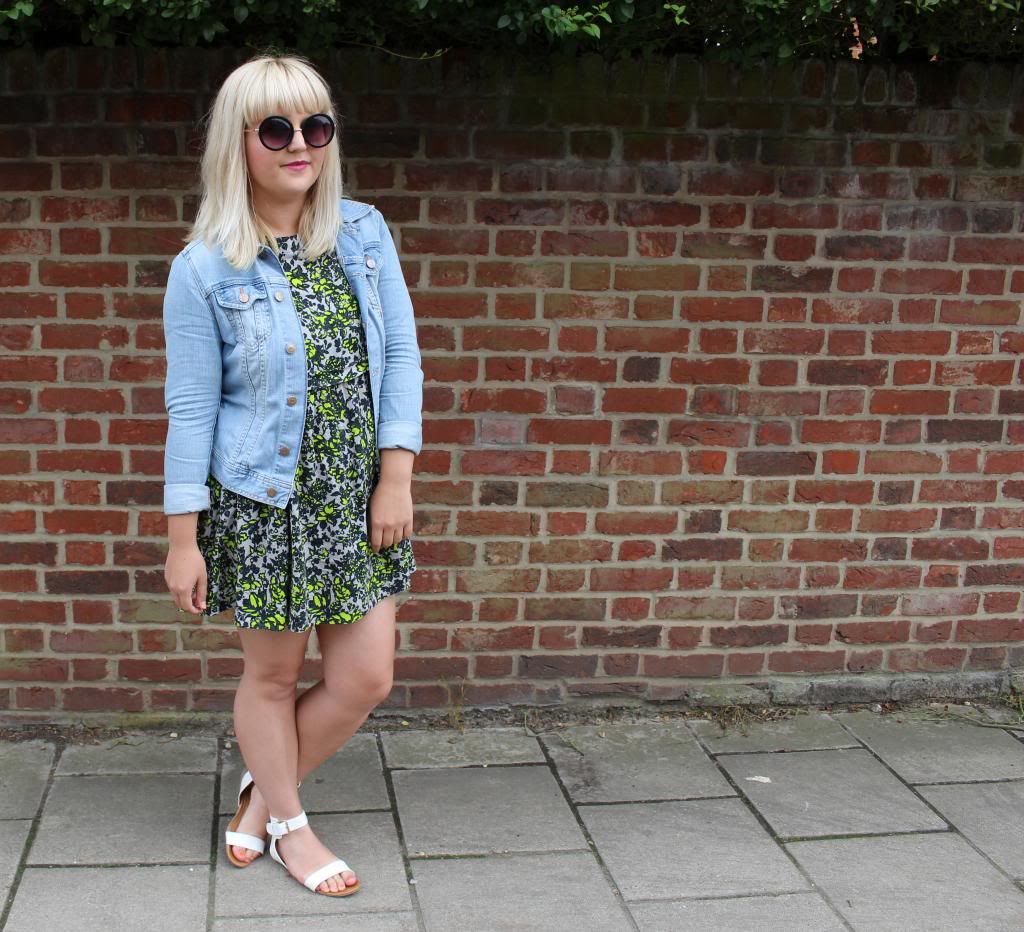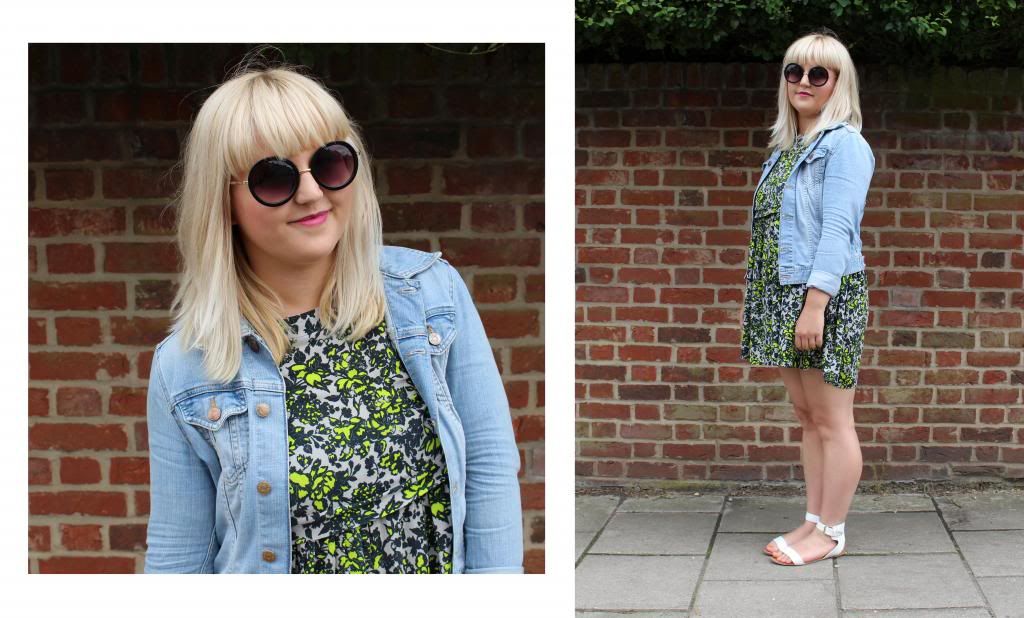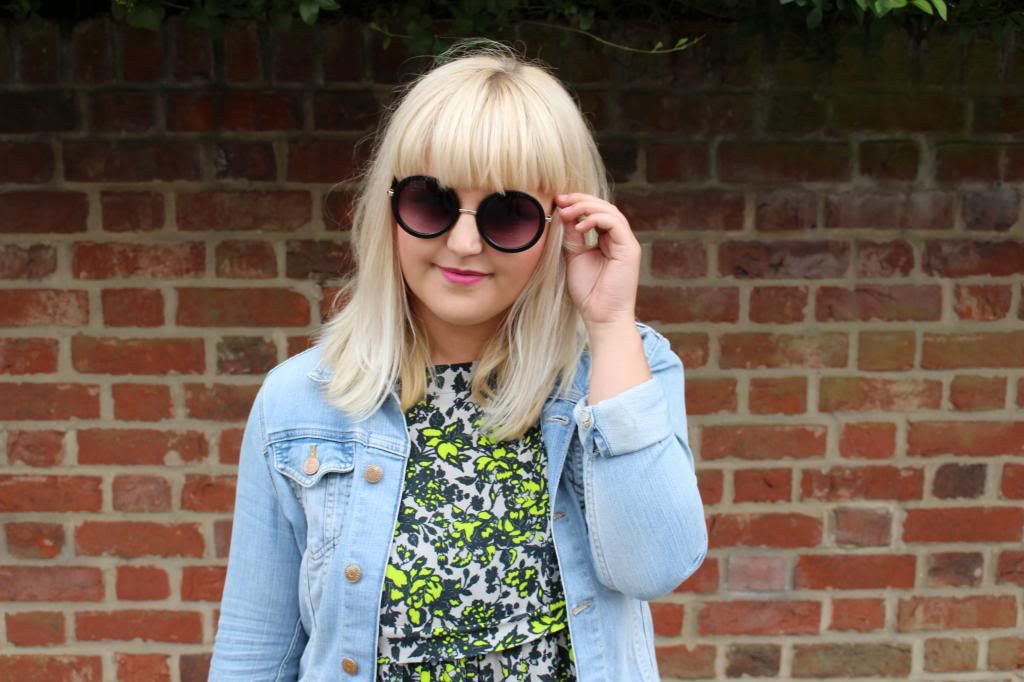 round sunglasses: Primark
white sandals: Forever 21
'Scuse the fringe - I'm growing it out. Or at least that was my spontaneous decision a week or so ago, but when the process moves along a little I might regret it. [Big forehead].
This is my go-to summer outfit right now. Smock dress + denim jacket + sandals = done. Oh, along with my cheap as chips sunglasses - I'm very tempted to buy numerous pairs of these so as to quench my round sunglasses thirst for years to come.
Do you have a standard summer outfit?