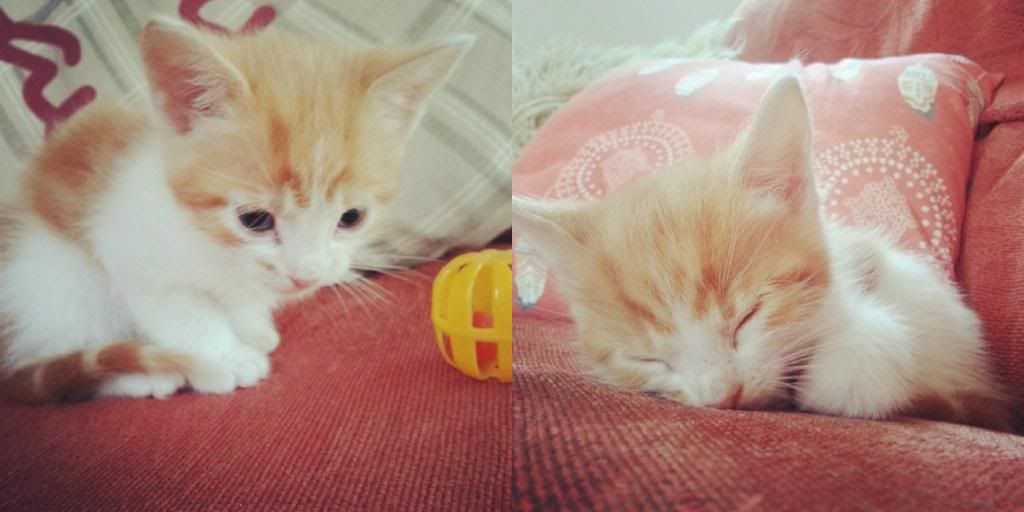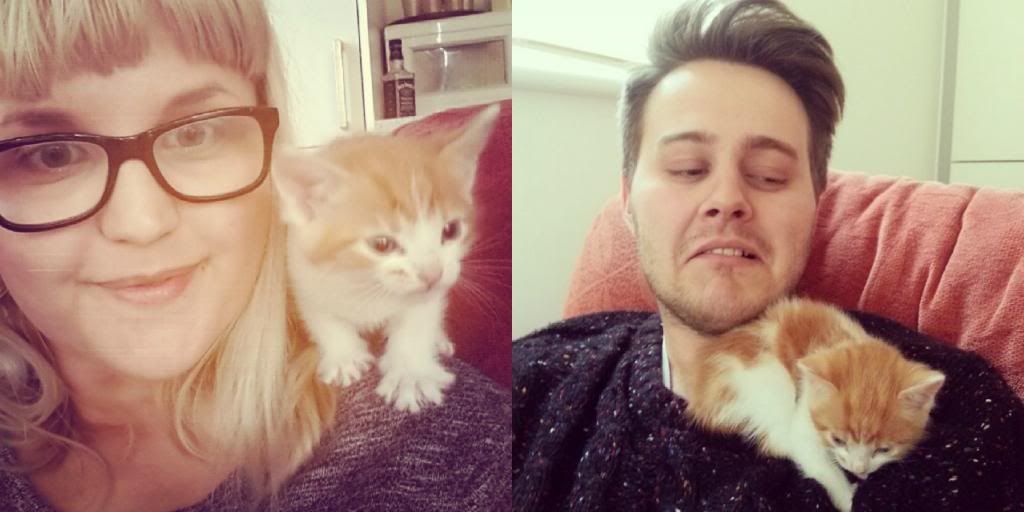 Meet Harry! Isn't he the cutest?
We've wanted to get a buddy for Nola for a while, and we decided now was the perfect time. I fell in love with him straight away - he's so playful, too confident for his own good and an utter meow-er. He's very pleased to meet you.
Check out the '
Meet Nola
' post from last autumn - she was only a few weeks older than Harry is now when we got her, so it's amazing to see the size difference.
I'm a content crazy cat lady now.