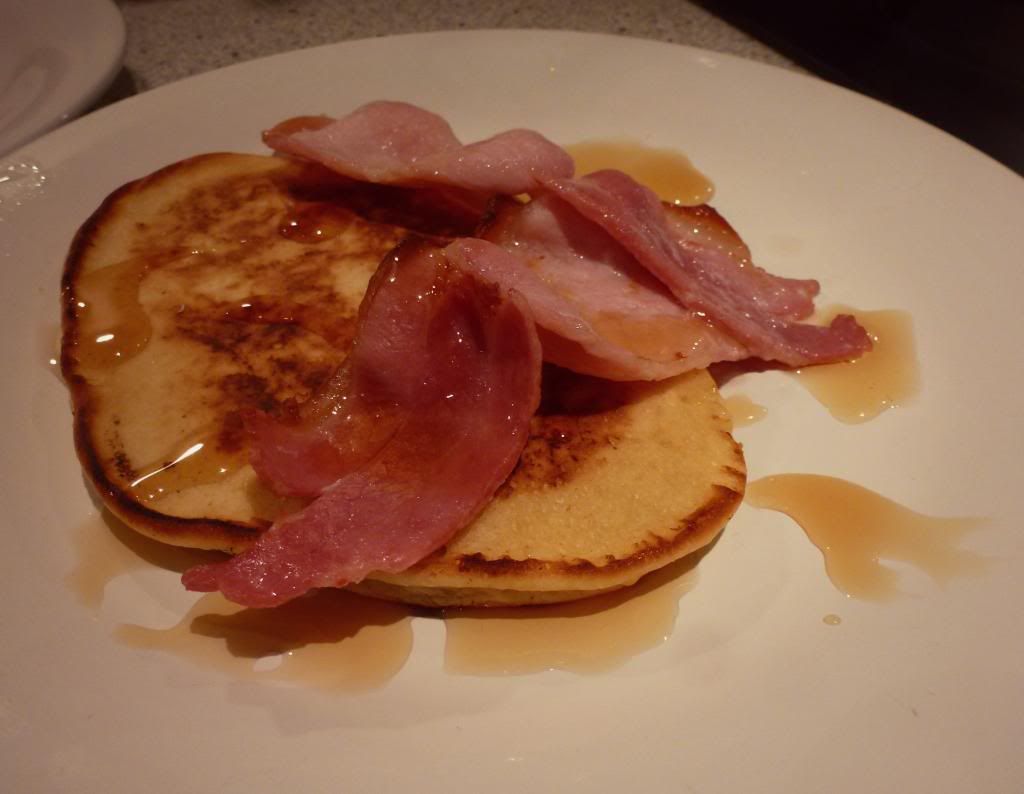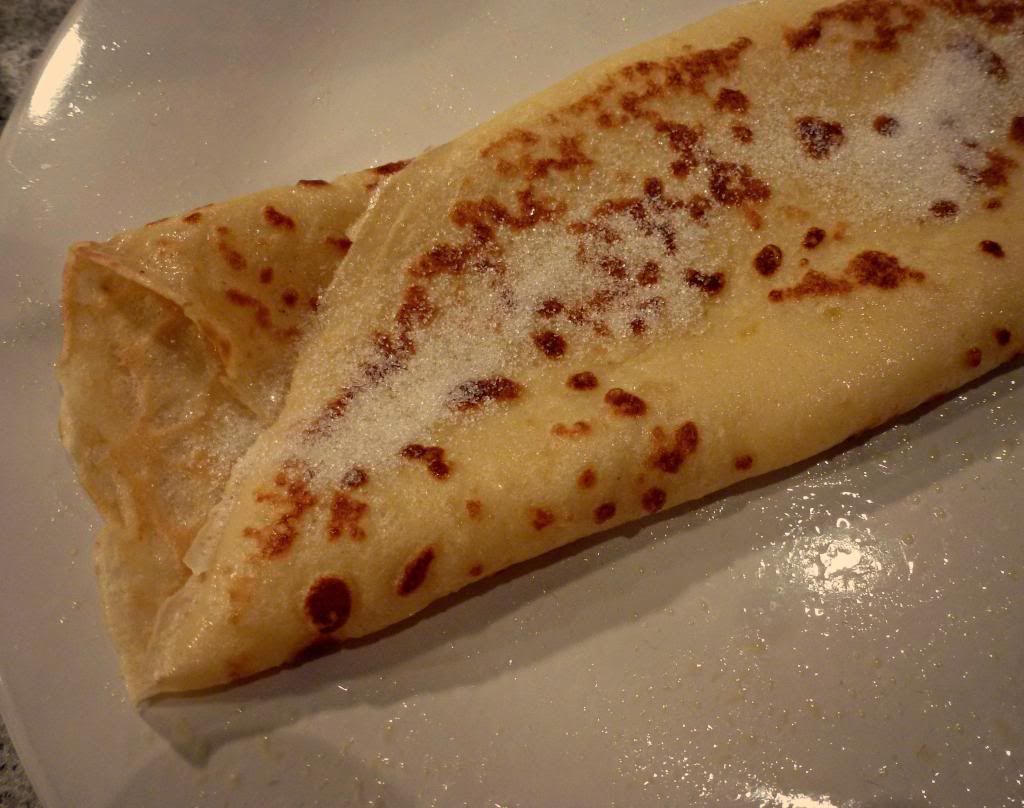 Oh how excited I get come Shrove Tuesday. Pancakes may just be one of my favourite foods, so I was always going to take full advantage of that today.
First up, Daniel and I made some American-style pancakes with bacon and maple syrup. Delicious. That was our main course, if you will. Afterwards we indulged in more traditional pancakes with sugar and lemon, which acted as our dessert.
In actual fact, it was pancakes four ways - we also made chocolate chip American pancakes and Nutella crepes. But no one needs to know that.