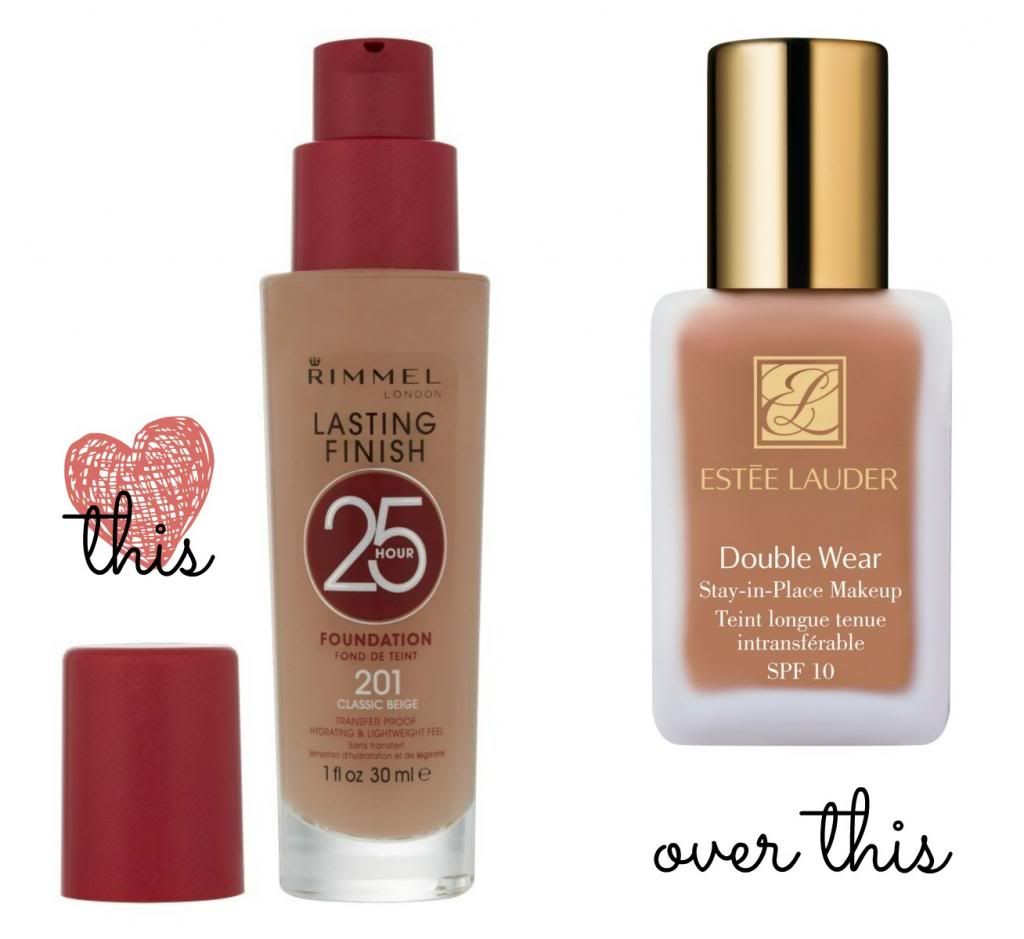 When I discovered Estée Lauder Double Wear, I thought all was right in the world. The Gods had spoken, an angel came to me, yadda yadda yadda. Not only did it cover every unsightly blemish, but it managed to stay on for hours - naughtily not taking my make-up off at night and waking up with a perfect complexion proved this. But the £28.50 price tag just doesn't sit well with me or my bank account.
A recent perusal of Boots saw me come away with a few vastly cheaper foundations, the best of which was the Rimmel Lasting Finish Foundation. It has just as much staying power, it's only £4.99 (with regular offers on too) and - the best thing - you don't feel like you're wearing a thick mask of paint, as with Double Wear. The finish is soft, radiant and, quite frankly, it smells lovely too.
I've saved £23.51 and my face feels better for it. Have you tried Rimmel Lasting Finish Foundation?