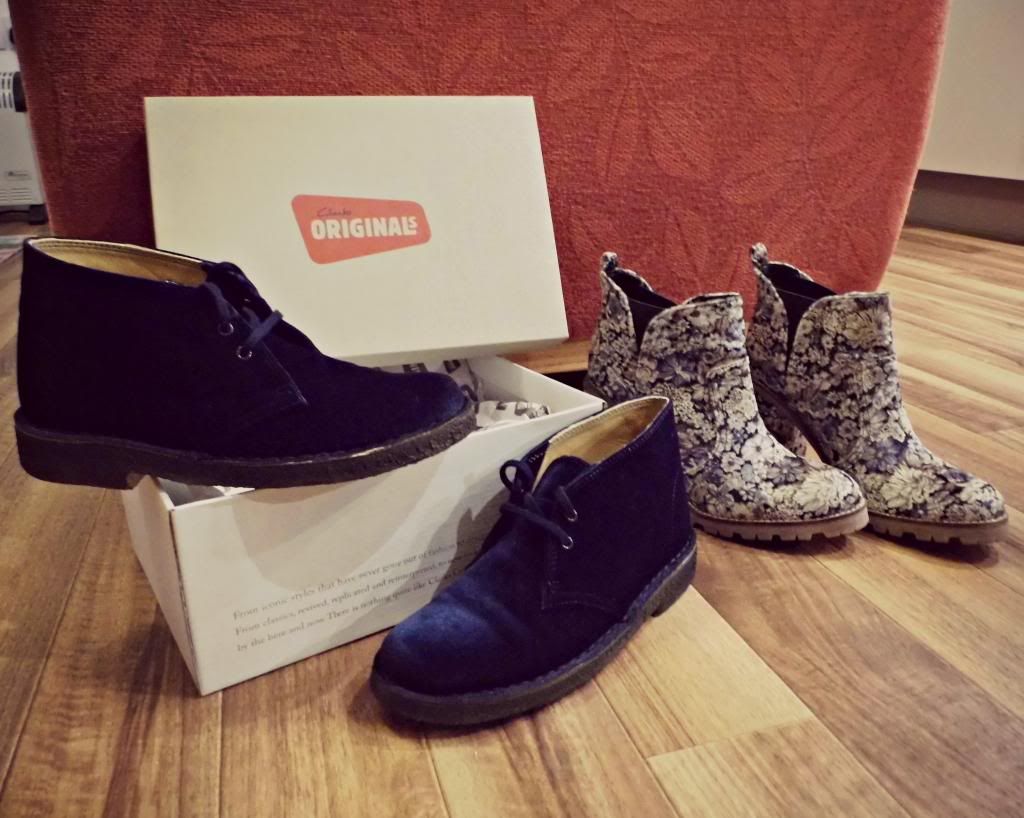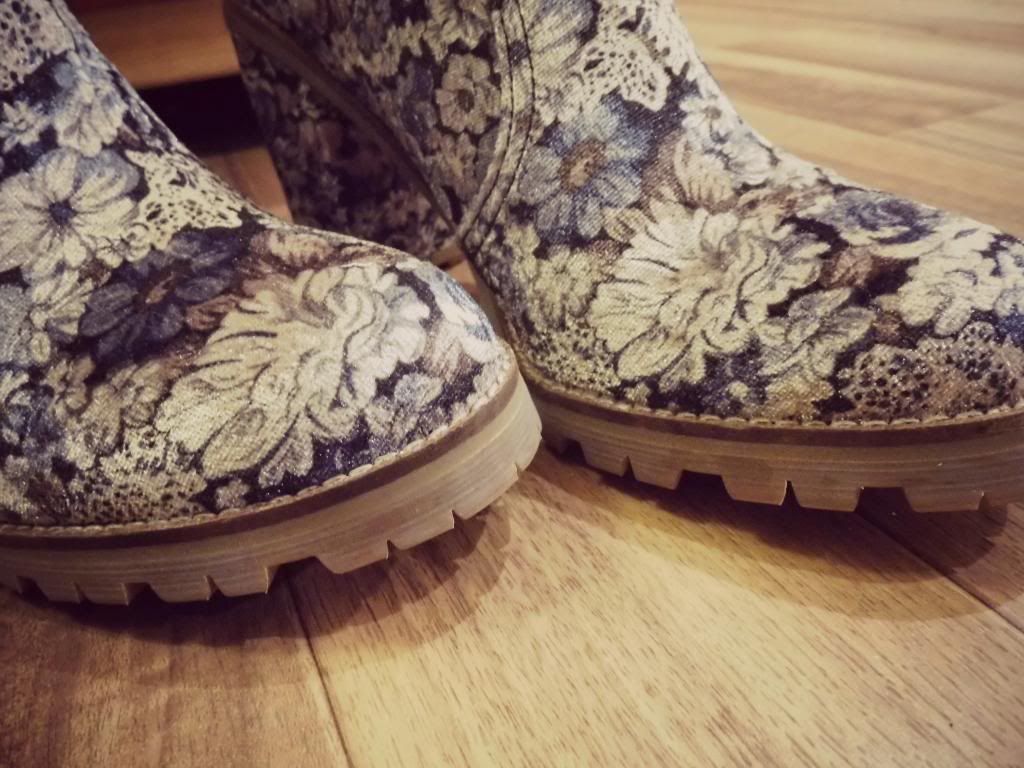 Are they my favourite two words ever? New shoes? Possibly.

Thanks to ASOS credit and some Christmas money, I am now the proud owner of these two beauts. I've wanted a pair of Clarks Originals desert boots for what feels like forever, so owning the blue velvet version is heavenly; especially as they were in the sale. They allowed me to also bestow upon myself a drop dead gorgeous pair of floral boots with a similar velvety sheen. Aren't they a treat?

Both of these need some serious wearing in, which I'm feeling joyous about. But it's worth it.

Which shoes are the latest to join your shoedrobe?