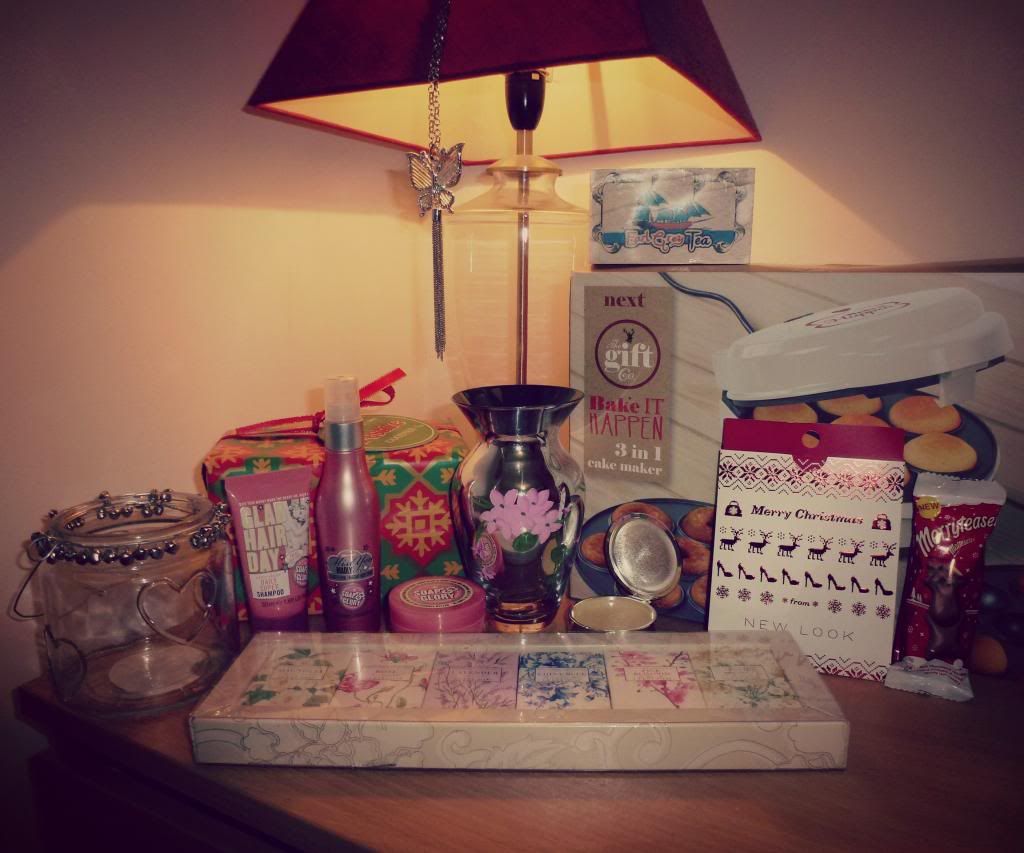 Because I'm a nosey so-and-so, I love seeing what people got for Christmas. I was really lucky this year and got some fantastic presents, most of which are shown above - favourites include my cake maker from Daniel, the Christmas Lush set, earl grey tea from Sri Lanka from my sister, the pretty vase from Past Times and the jingly jangly candle holder.
Daniel and I also bought each other a keyboard (you can see it in action in our
flat tour
), my parents took us all to see a Sleeping Beauty pantomime, and my grandparents were as generous as ever.
We had a fantastic few days and are now just relaxing to the maximum before I go back to work on Thursday. I may even make cake pops this afternoon.
How was your Christmas?