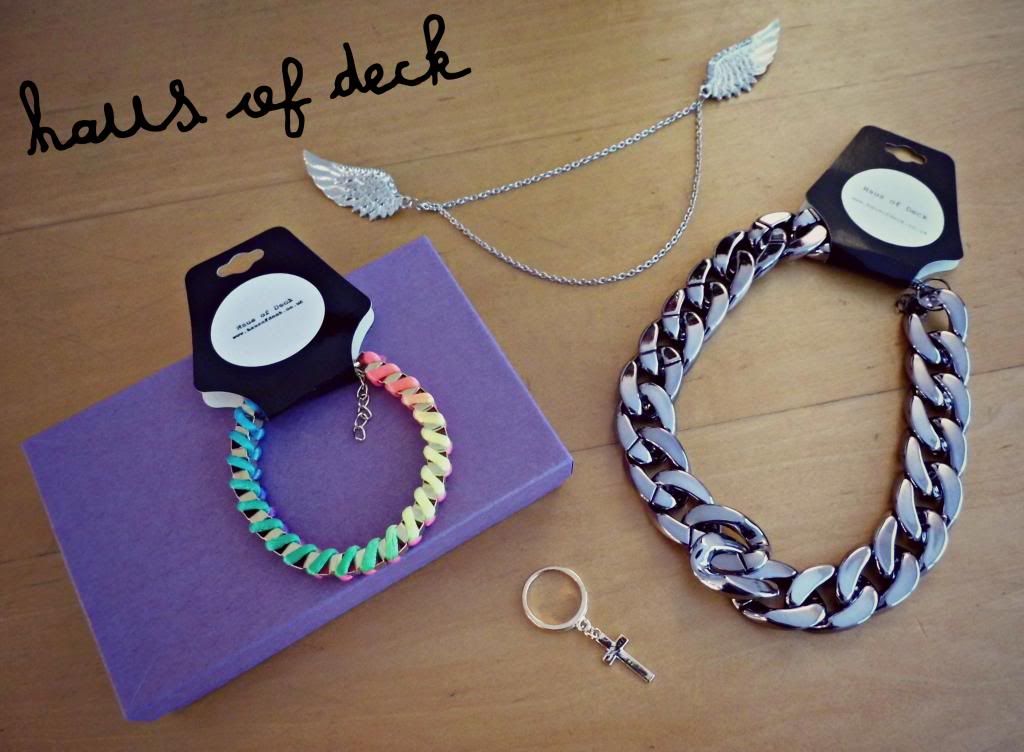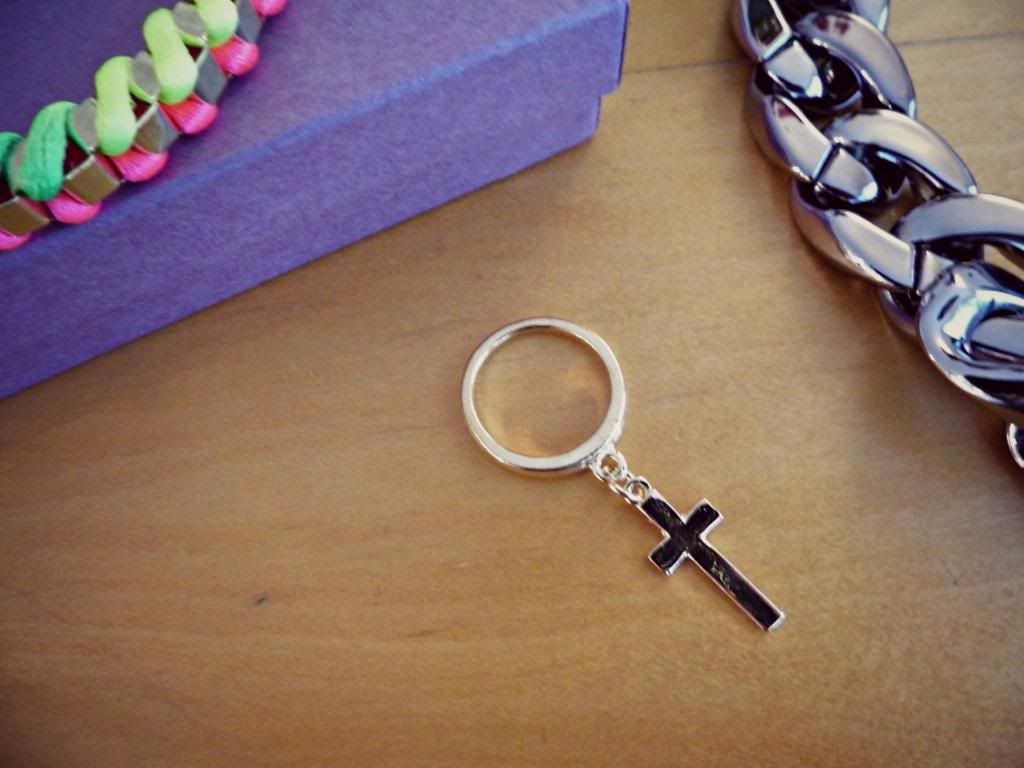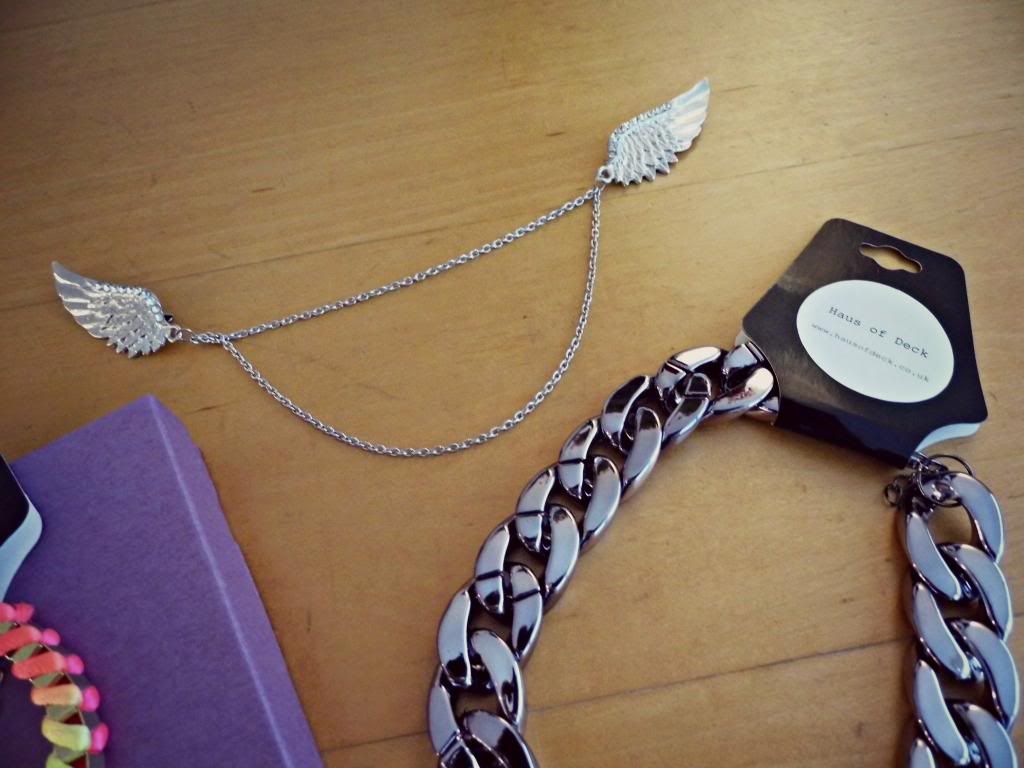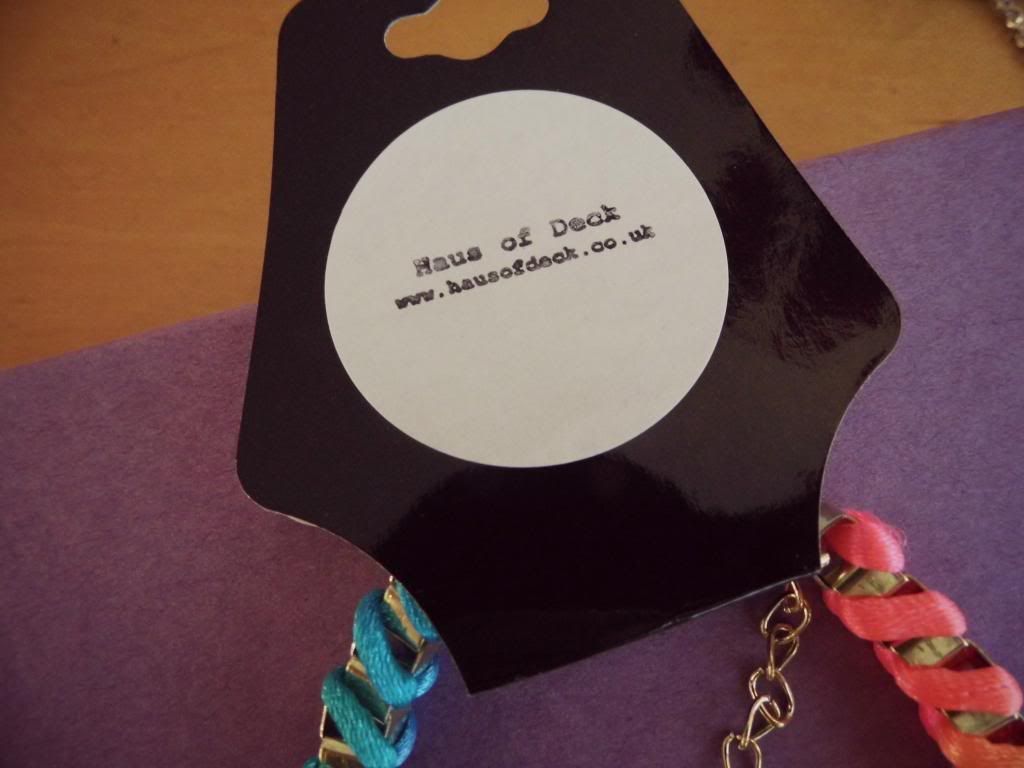 Ever since I stumbled across
Haus of Deck
, I've been smitten with their jewellery. So when the lovely Steffi sent me a selection of items, I couldn't have been more thrilled with the goodies she chose. I don't normally opt for bright colours, but I can see the eye-popping bracelet getting plenty of wear next summer. I'm actually really excited about the choker too - it's not a style I'd normally consider for myself but being obsessed with this season's penchant for a nineties throwback, I think it's about time I got involved.
The adorable cross charm ring will certainly become a staple, but my absolute favourite out of the four are the
Wing Collar Studs
. How cool will they look on a vintage white shirt this winter?
I'm completely obsessed with the brand's Art Deco-inspired earrings too so I might just have to treat myself soon. Have you taken a look at Haus of Deck before?