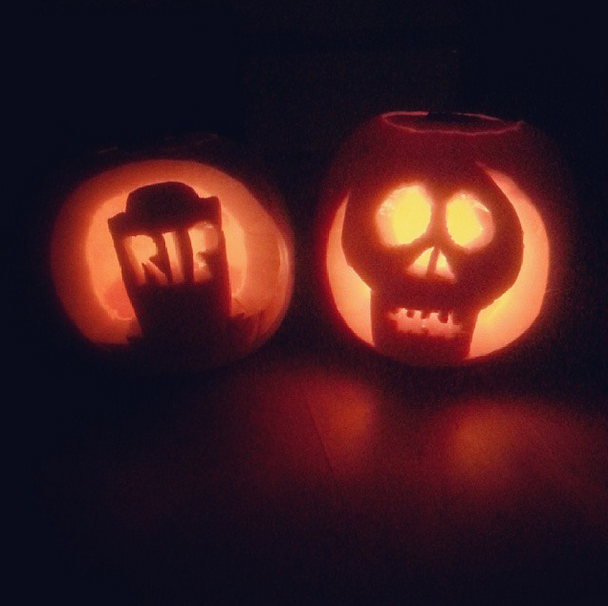 Happy Halloween folks!
In spooky news, I carved my first ever pumpkin last night (mine's on the right) and I was pretty darn pleased with myself. We lit them in time for midnight and placed them on the balcony to scare passers by. Or that was the plan anyway.
In more spooky news, Nola is a wimp. She's scared of Tesco's Munchkin Pumpkin.
Who's got ghoulish plans this evening?