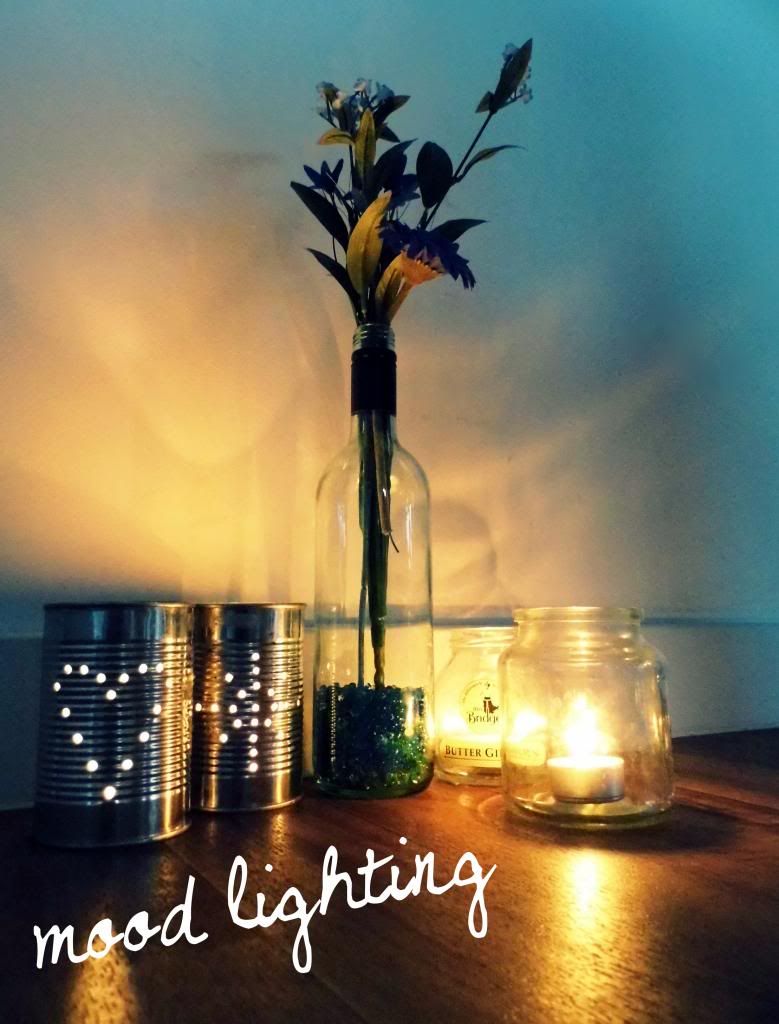 When Daniel and I went for a spot of fruit picking last month, we came across a basket saying 'Free Jam Jars - Please Take'. Who was I to say no? On our return home, I simply popped in a couple of tealights and voilà - pretty, rustic, natural lighting.
On top of that, I'm repeatedly inspired by Pinterest at work but seem to do nothing about it. I decided to change that with these homemade tin lights. Instead of chucking out your baked bean tins, simply peel off their labels, fill with water and freeze overnight. The next day, grab yourself a screwdriver and bash it with another to create holes. I opted for basic heart and star motifs.
Are you a fan of different types of mood lighting? I especially am at the moment. My advice? Light some candles and listen to this...