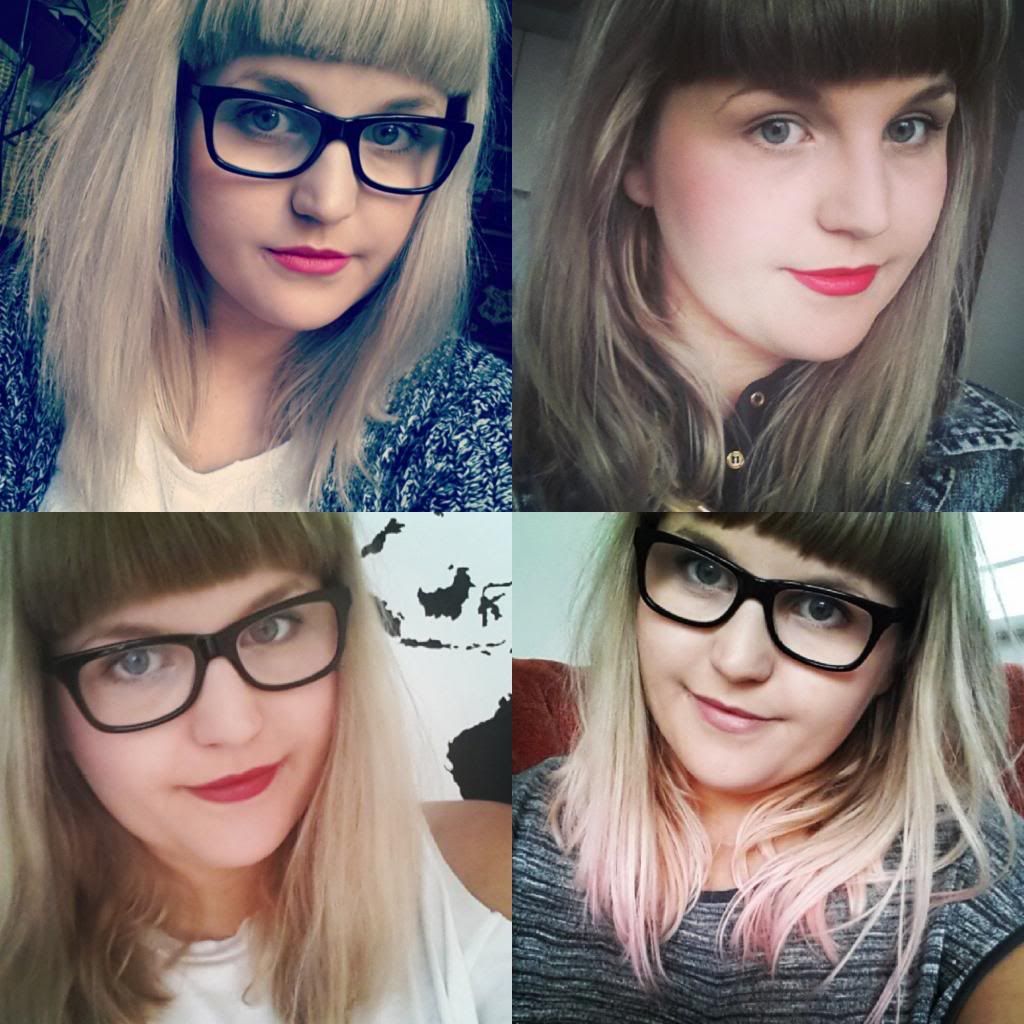 So I've felt like mixing things up for a while now, hair-wise. I used to dye my hair rather regularly (think various shades of brown, red, dark purple, orange, ginger...) but fell in love with my blonde transformation in 2011. Two years is long enough though, don't you think?
Here's my hair journey. I dyed it a rather dark blonde (which verges on brown) and then, typically, my hair adapted over a week or so to looking quite light again. A few clicks on Amazon and I'd armed myself with
Stargazer Semi-Permanent Conditioning Hair Colour Rinse in Baby Pink
, hence my dip-dyed ends. It actually looks a little brighter in real life!
So I have pink hair. And I love it. Is anyone else out there getting itchy feet with regards to their hair?
Click here to win

an Iconemesis iPhone case!