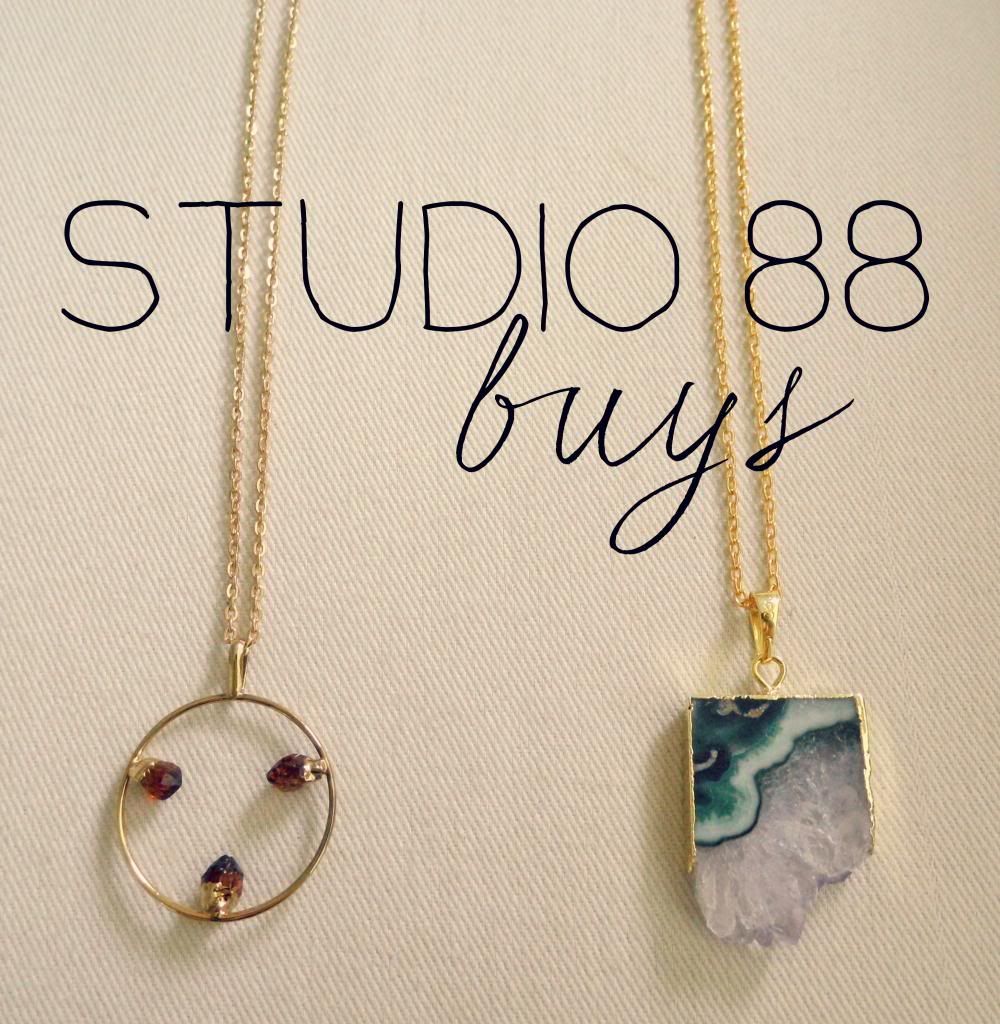 I treated myself to some new jewellery at the weekend. Studio 88 have got so many fab pieces making my decision far from easy, but I opted for the A-Mie Slice Necklace and the one-of-

a-kind

Cit-Mine Necklace which is now, of course, sold out. Soz.
I can't wait to wear everything; in fact, I've loaded both necklaces on already because they're just too darn pretty to resist.
Have you ever checked out Studio 88?