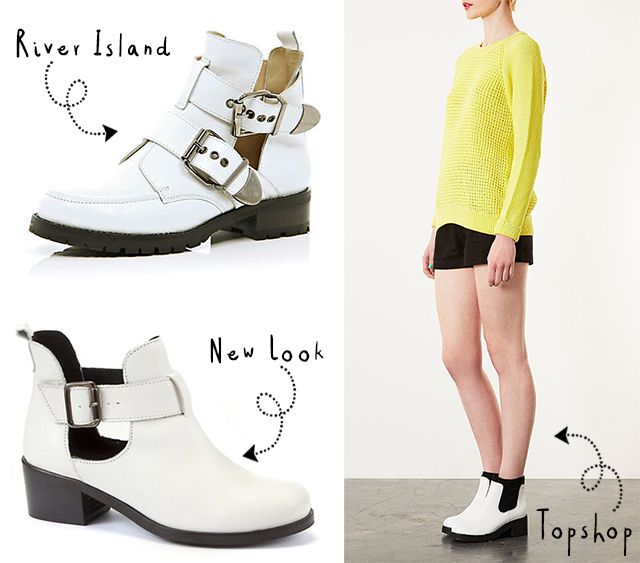 The reason my blog has been a little bare lately is because my mind has been occupied with sorting out bills and settling into the new flat. My recent spending habits include a hoover, a water filter jug, cleaning products and vinegar because, well, we realised we didn't have any. Thrilling stuff.
This wishlist is, therefore, a significant form of torture. I've been pining for the River Island cut-out biker boots in white for what feels like forever and an abundance of other white booties have caught my eye too. If I'm going to spend a decent amount of money on a new pair of shoes then they might as well have something more to them compared to a regular black pair, no? I can't say I won't be treating myself come payday.
Are you a fan of white boots? Which pair would you choose?