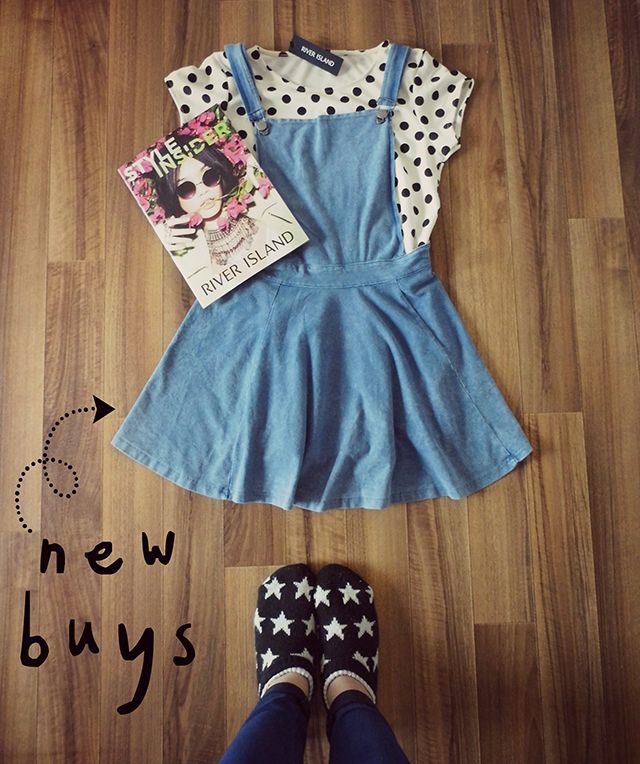 You can all finally breathe a big sigh of relief. Rosie only went and bought a bloody pinafore dress.
I've been umm-ing and ahh-ing for an age on which one to go for but the above River Island design called out to me. It's simple, it's lovely, and it was a rather surprising £22. Very naughtily, I also purchased a polka dot crop top (
this one
) to go with it and I can't wait to wear the combo to work tomorrow.
Have you made a sneaky purchase or two recently?