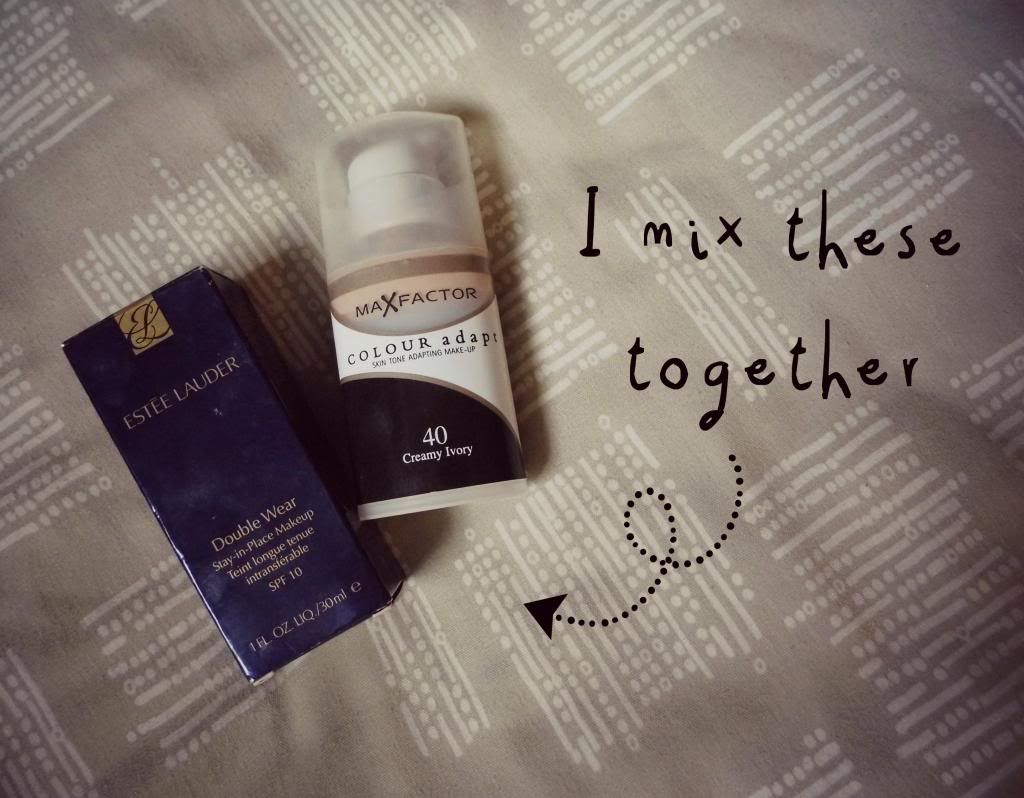 I can't be the only who let's out a bit of a squeak when handing over my card to pay for an amazing (yet expensive) foundation. I fell for the

Estée Lauder Double Wear foundation hook-line-and-sinker last year. It's so bloody fantastic - as many of you know - in that it stays put for yonks and supplies you with total coverage. I do find sometimes, however, that it can make you look a bit too 'done'. Before my discovery, I always used Max Factor Colour Adapt foundation because I loved the finish and consistency - of course, I'd go to take my foundation off at the end of the day to find that there wasn't any left.
To get the best of both worlds, I often mix the two together. Not only are my purse strings happy but so is my face - I end up with the perfect finish which lasts all day long.
Do you ever mix two beauty products together?