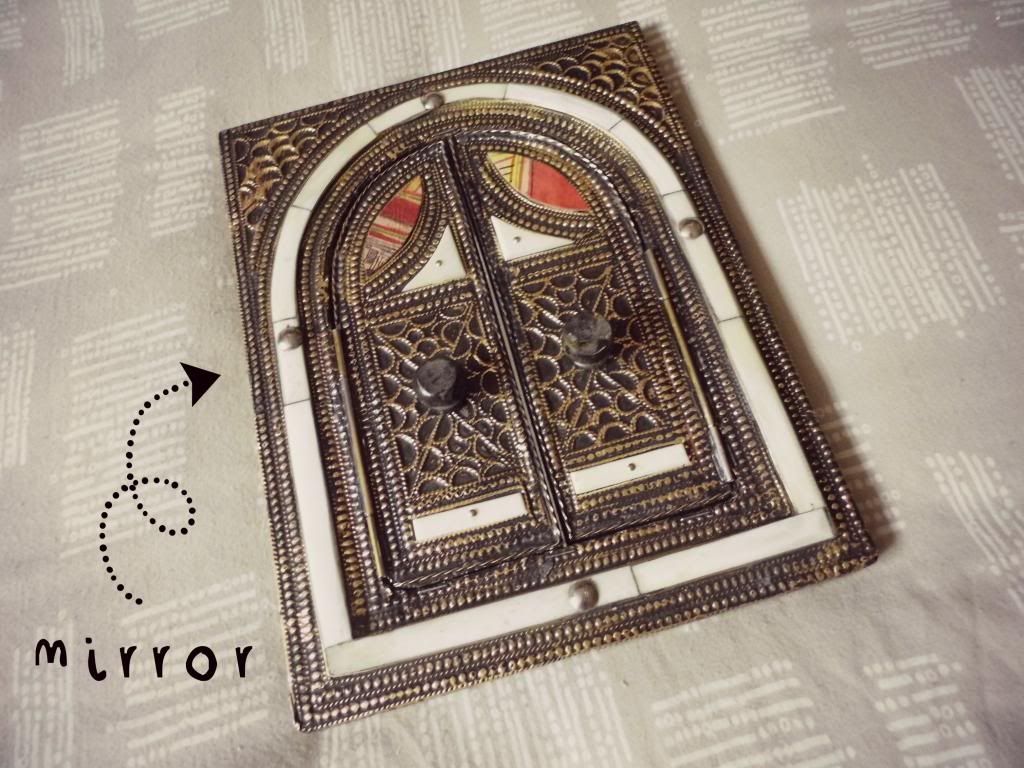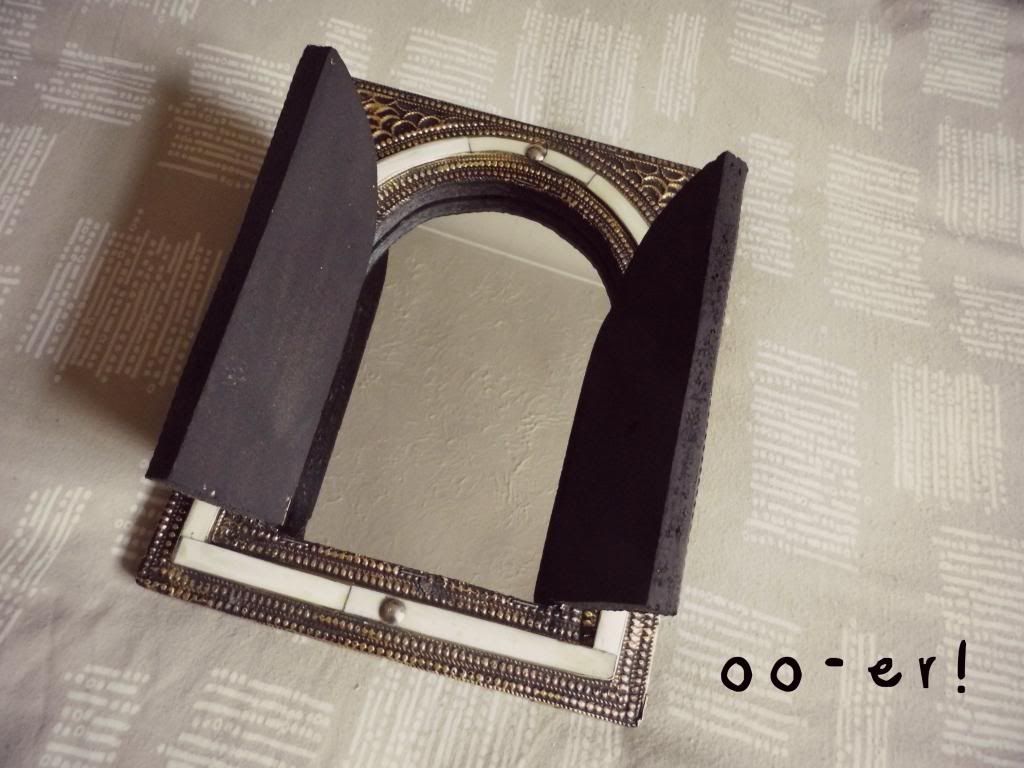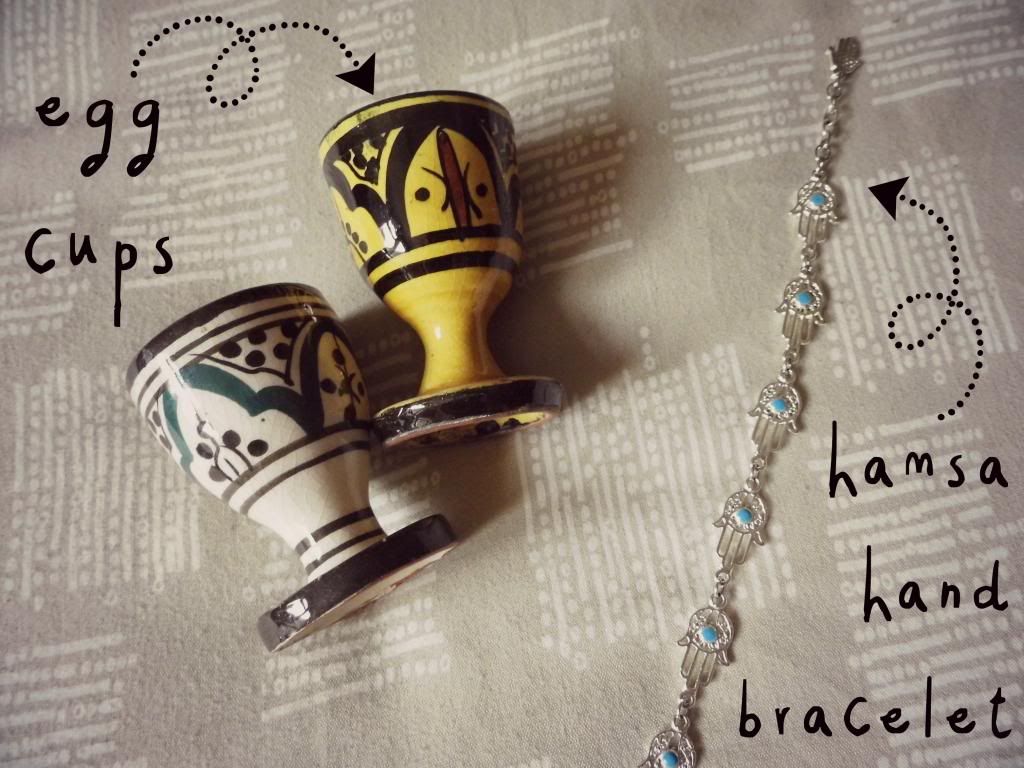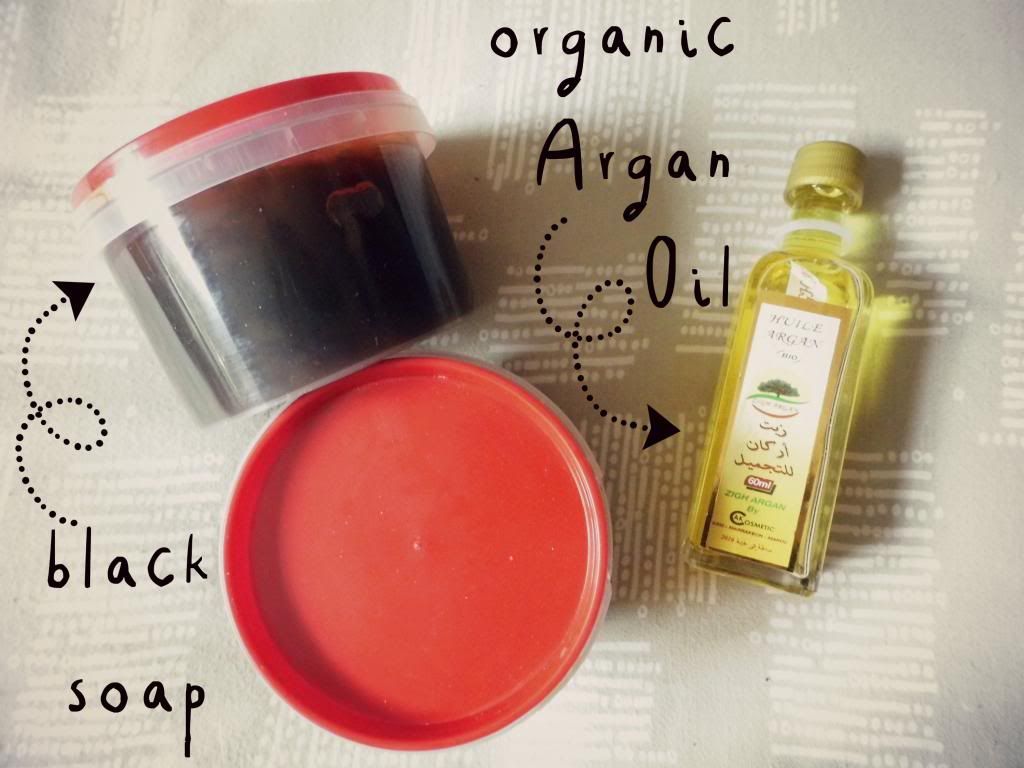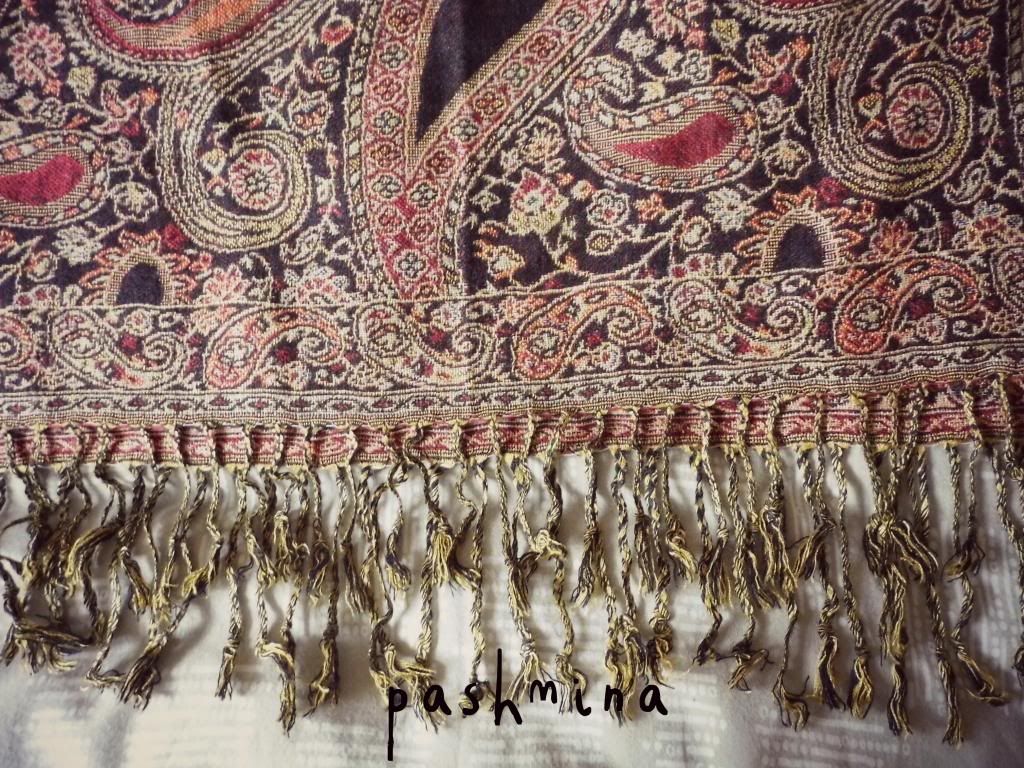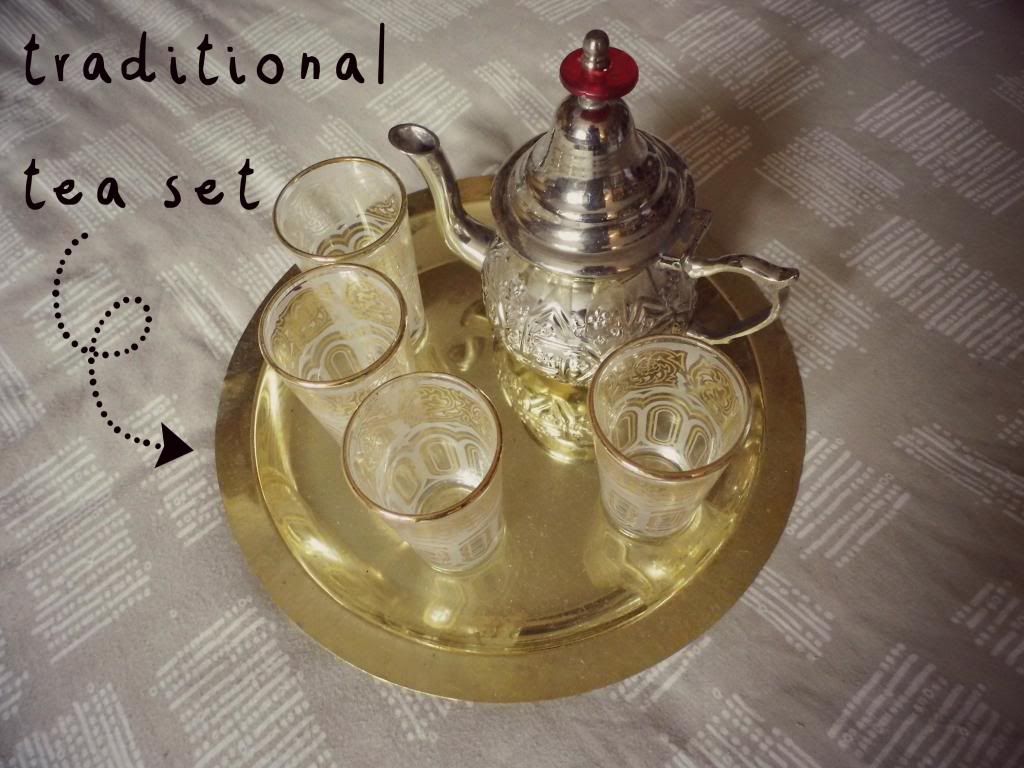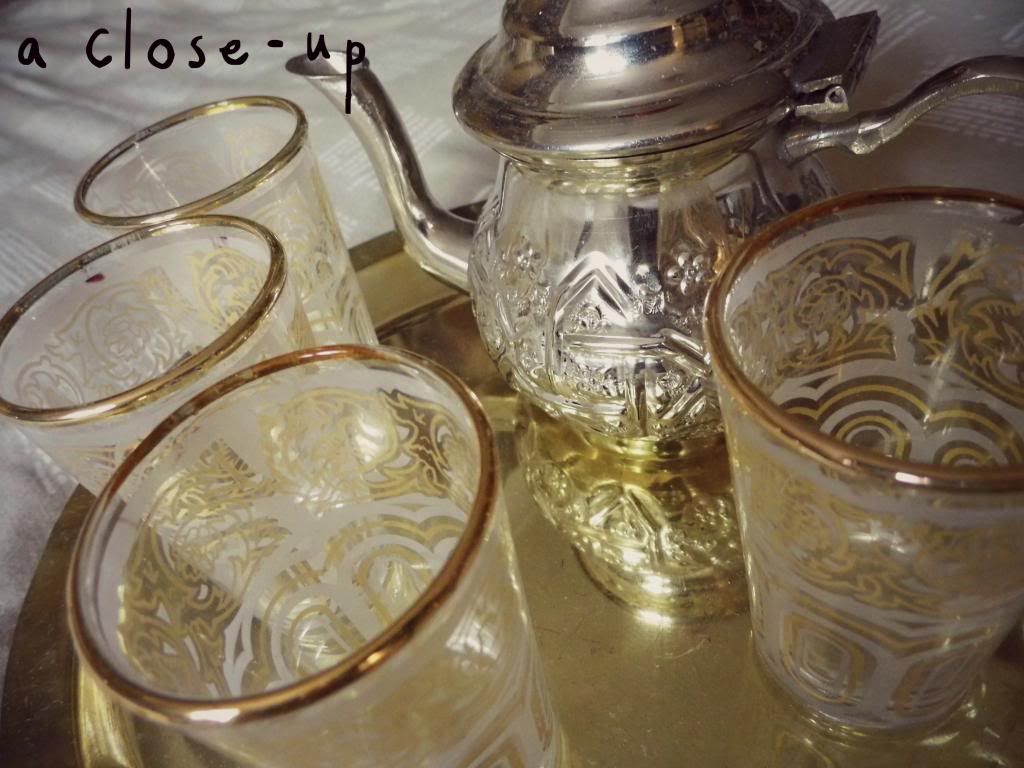 Here are some goodies I haggled for in Marrakech last month. The mirror is an absolute favourite (you can see me in haggling action for it
here
) and I love that it incorporates both camel bone and leather. I equally lusted for a lantern of any sort and opted for a itty bitty cutie one. The tea set was one of those I MUST HAVE IT items that I probably paid too much for. Rarely will I drink such tiny amounts of mint tea again but I was thinking it'd be perfect for some not-at-all-cultural alcoholic shots?
Fashion-wise I naturally had to buy a pretty scarf and the bracelet was bought because I wanted something with the nation's iconic Hamsa Hand on it. My beauty buys were inspired by our trip to a hammam spa - the black soap was left to soak into our skin in a steamy room for 15 minutes and it's bloody marvellous, and I'm sure you're familiar with Argan Oil. This stuff is the real deal though i.e. it smells of goat poo but does the trick.
Oh, and the egg cups are for my nan and granddad!
Are you a fan of haggling in foreign markets?