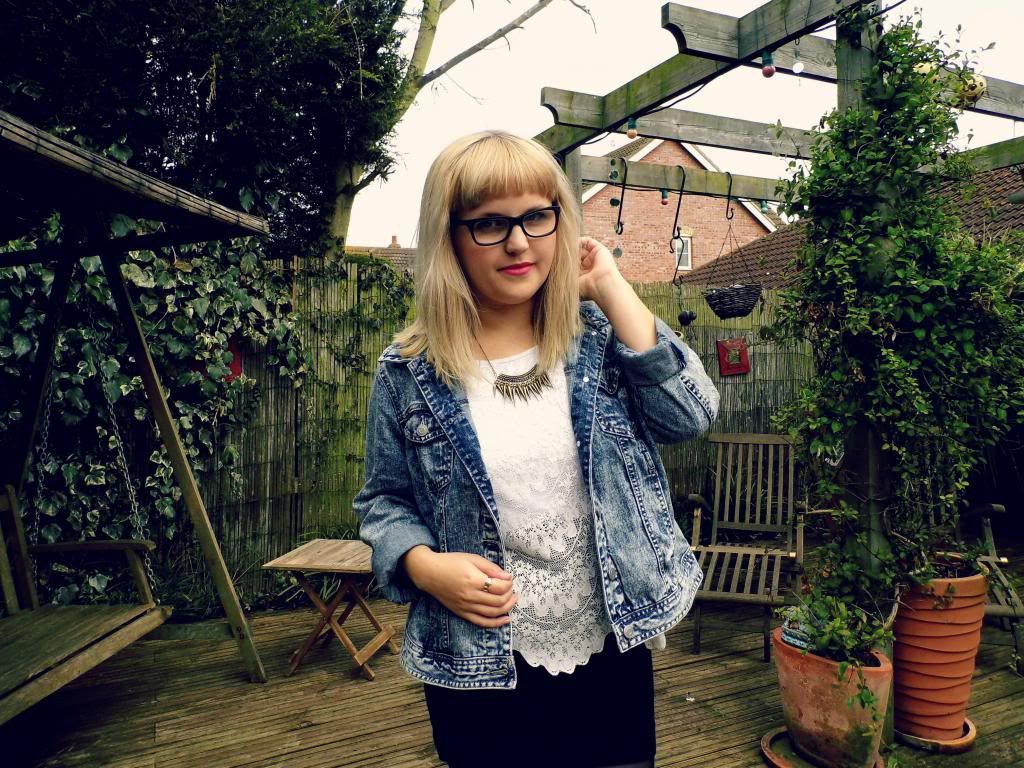 white lace top: Dorothy Perkins
statement bronze spike necklace: available at Trumpery
adjustable gold bear ring: available at Trumpery
Everything is just so god-damn hectic at the moment. I'll just dive right in and tell you about the past week or so, as I've been a little AWOL. Last weekend was pretty fab - on the Saturday I spent the day in Covent Garden with my parents and sister (I hardly get to see her as she lives in Devon) where we watched mad violinists, meandered around the stalls, ate Moroccan food and took in the general atmosphere. Sunday saw Daniel and I attempt our first car boot sale as sellers - I made £180 from unwanted clothes, shoes and jewellery so it was pretty successful even if the majority of buyers were, in fact, quite scary.
In other news, I'm moving to Colchester next week with Daniel so obviously there's lots of thought and preparation going into that. I can't wait until next weekend when we're officially moved in that's for sure.
I'm feeling very grown up all of a sudden.
Anyway, how have you all been?