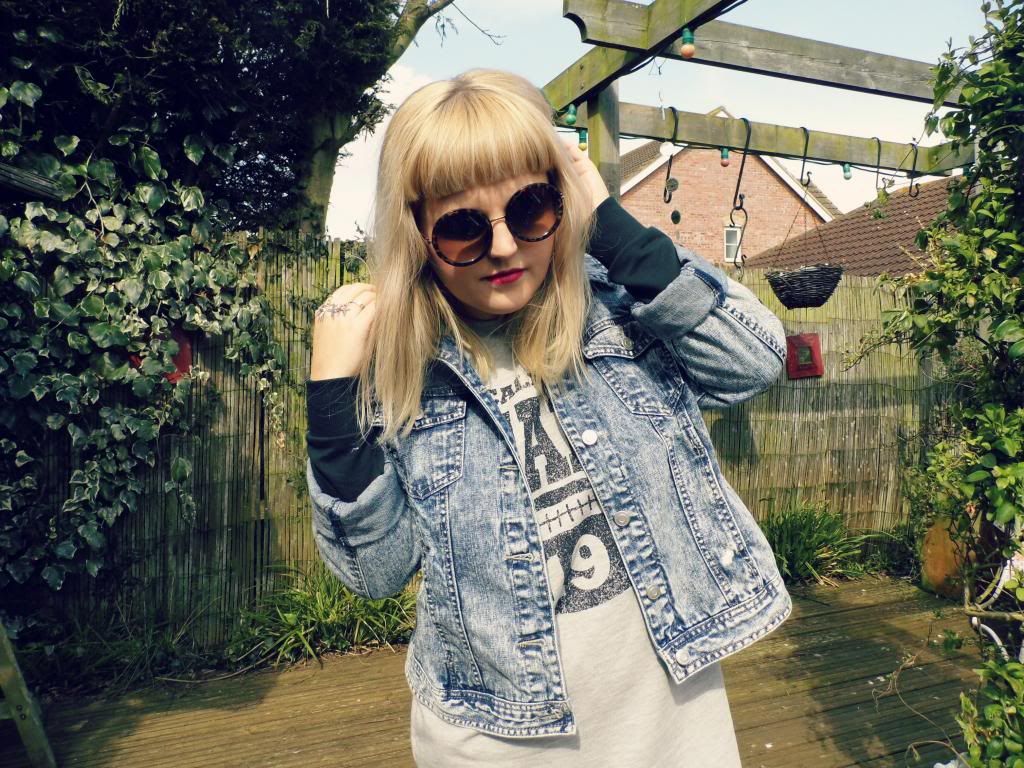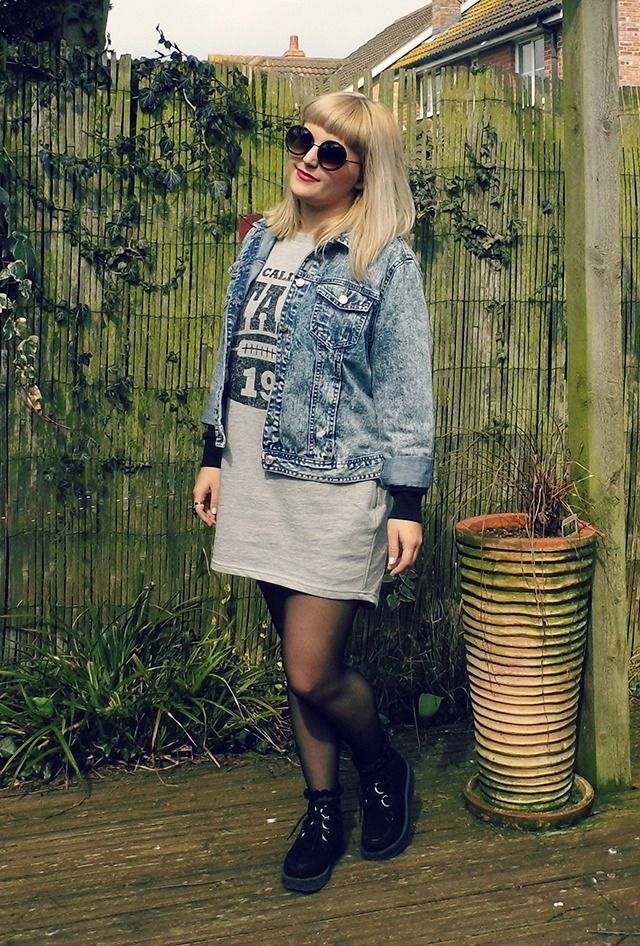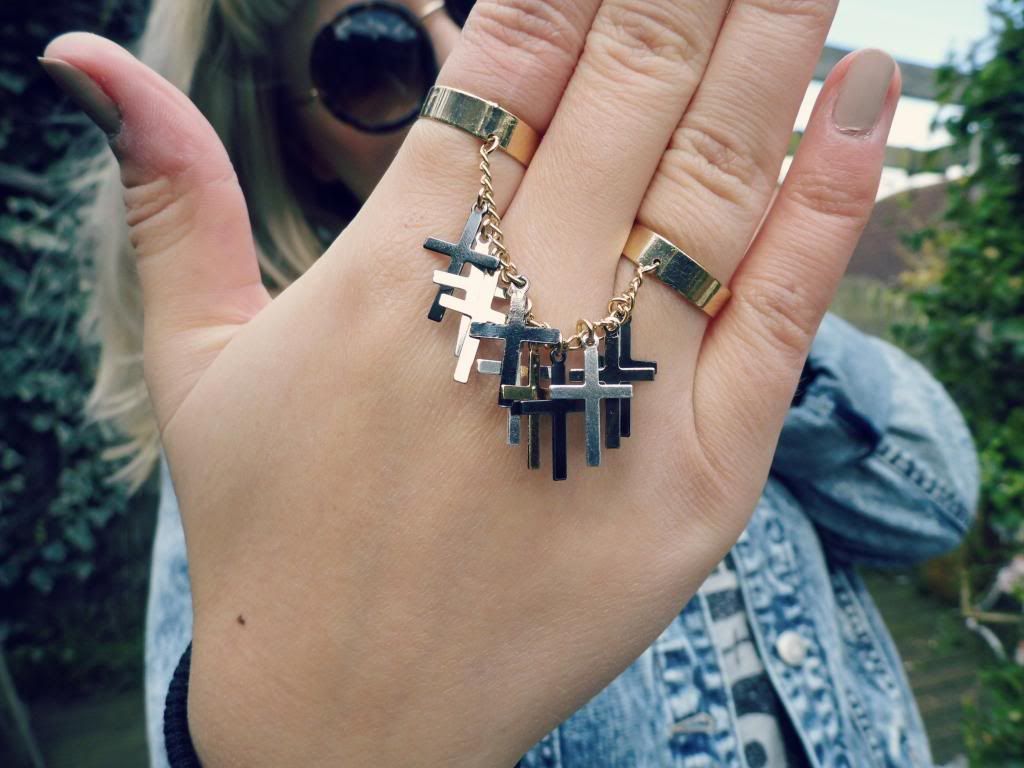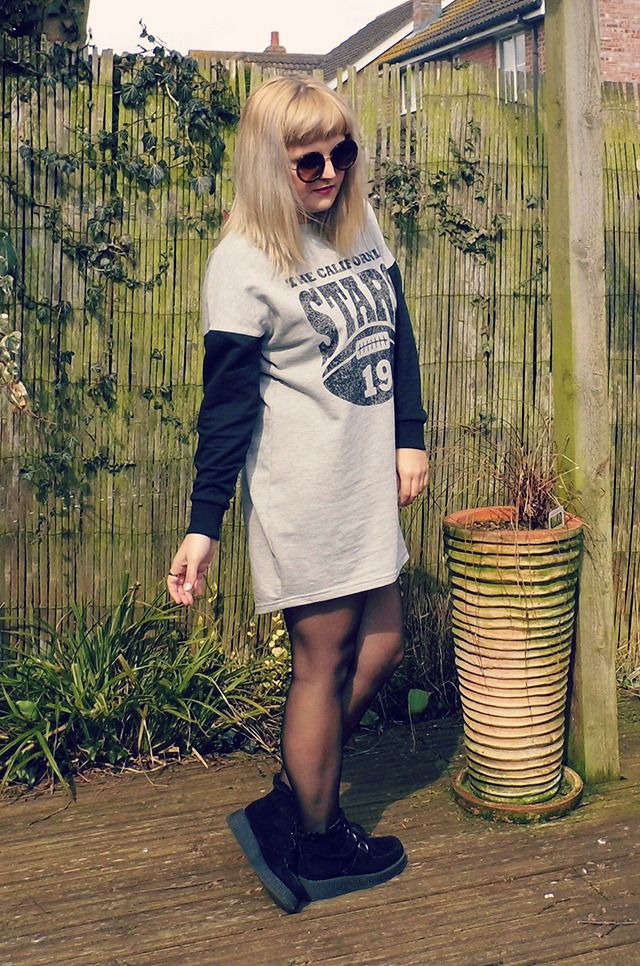 sweater dress: H&M
oversized denim jacket: Primark
double finger crosses ring: Primark
round sunglasses: Topshop
khaki frilly socks: Topshop
creeper ankle boots: Mr Shoes
This jacket has changed my life <<< dramatic, vain, all things shallow right there.
Despite it being mighty windy outside and still rather chilly, the sky is bright and thunder's supposedly coming next week... is warmer weather on its way? We can only hope. I can't wait to wear this sweater dress with bare legs and sandals that's for sure.
Also: what do we think of my new hair length? Some think I'm c-razy for getting 4 inches cut off but I like it.
[Don't forget to enter my Trumpery giveaway here!]