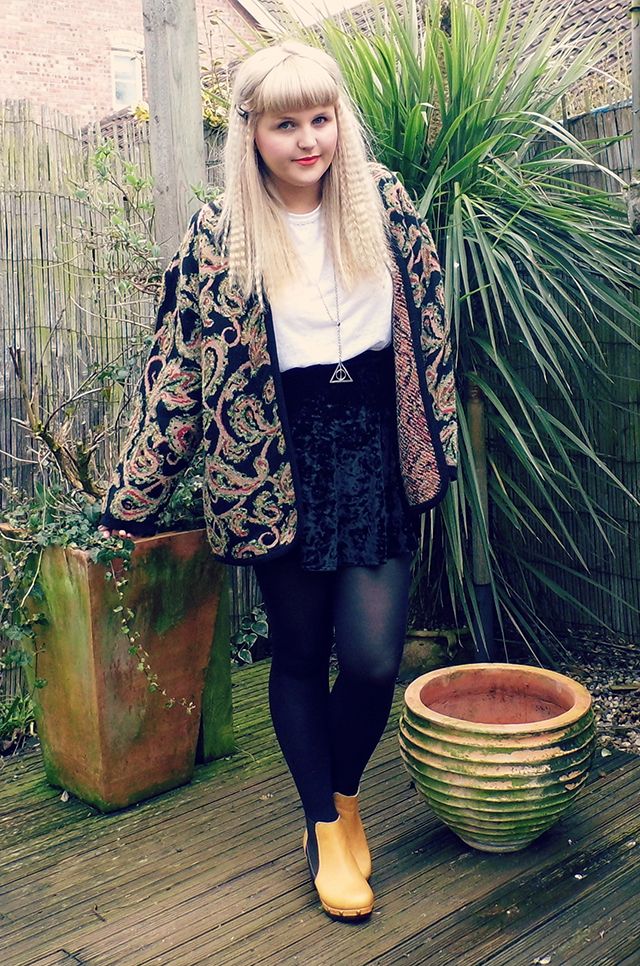 black velvet skirt: River Island
colourful oversized cardi: charity shop
Deathly Hallows necklace: Christmas present
mystical cat ring: Forever 21
The last month or so has been quite stressful. If I listed the odd thing that's happened, you'd probably say it was nothing. But it's when it's one thing after another, you know?
Thankfully today brought some really really good news. I don't want to jinx it by revealing all just yet but it'll come out in good time and I won't be able to shut up about it.
I'm still pretty shrouded with worry and doubt but I find myself smiling a lot today which feels amazing - partly due to good news, partly due to putting on some nice clothes and a bit of red lipstick.
Is your week going swimmingly?