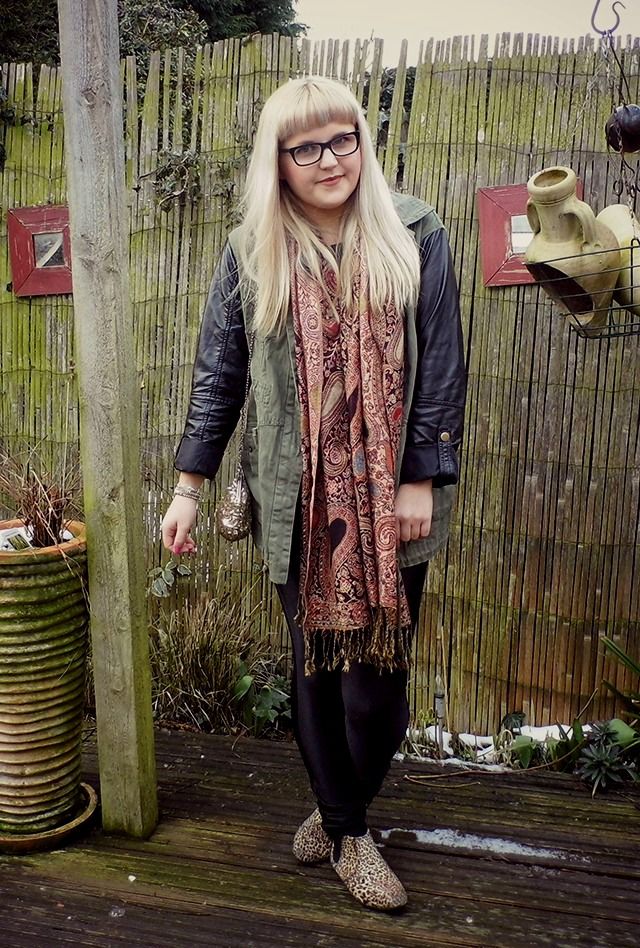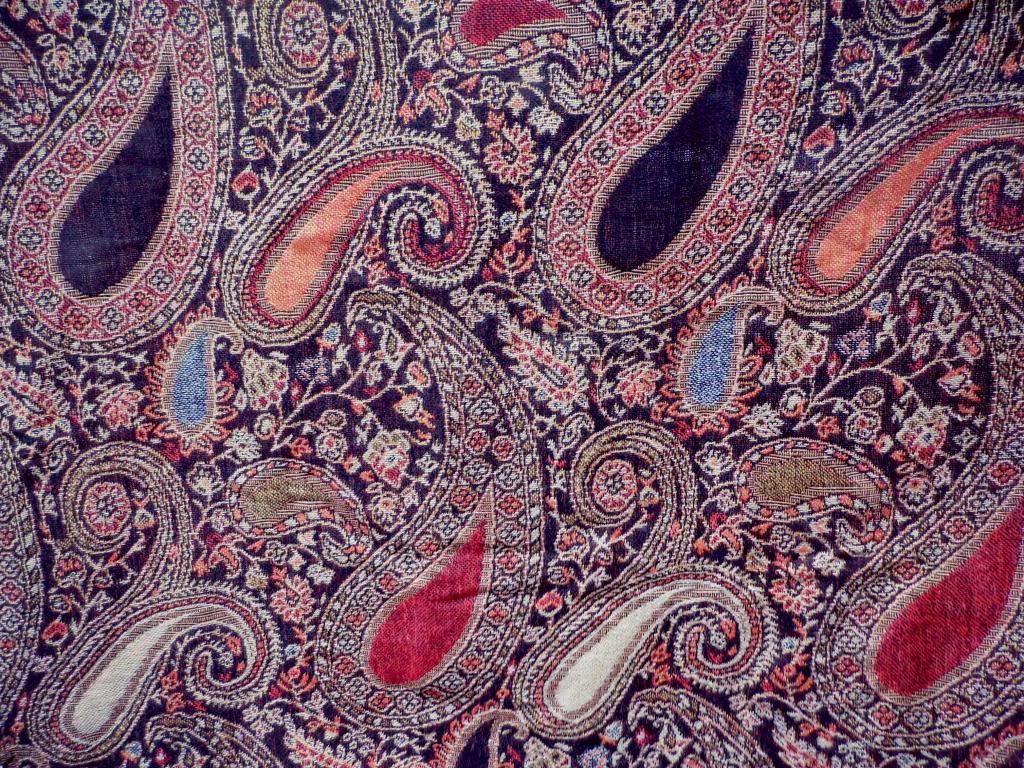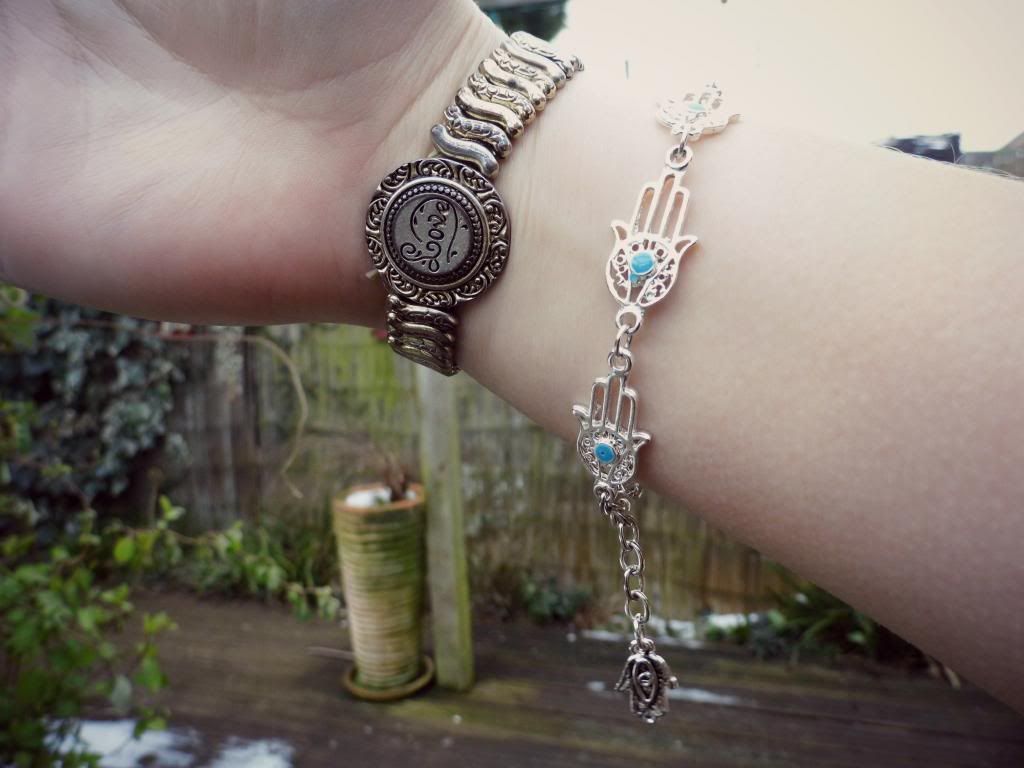 sheer black top (which you can't see): haven't the foggiest
patterned scarf: Marrakech
khaki & faux leather jacket: River Island
gold sequin bag: New Look sale
love bracelet: Topshop
hamsa hand necklace: Marrakech
leopard print booties: Primark
I am going to freeze tonight. I'm going to see Jake Bugg in Southend and I don't want to go laden with clothes so this jacket is all that's covering my sheer black blouse - I'm sure the seafront breeze is going to stop just for me before I get inside... I wish.
I'm pretty darn excited. I got two tickets for Christmas from my parents and it's come around far quicker than I thought it would. I'm most looking forward to '
Broken
' and a bit of bad boy attitude.