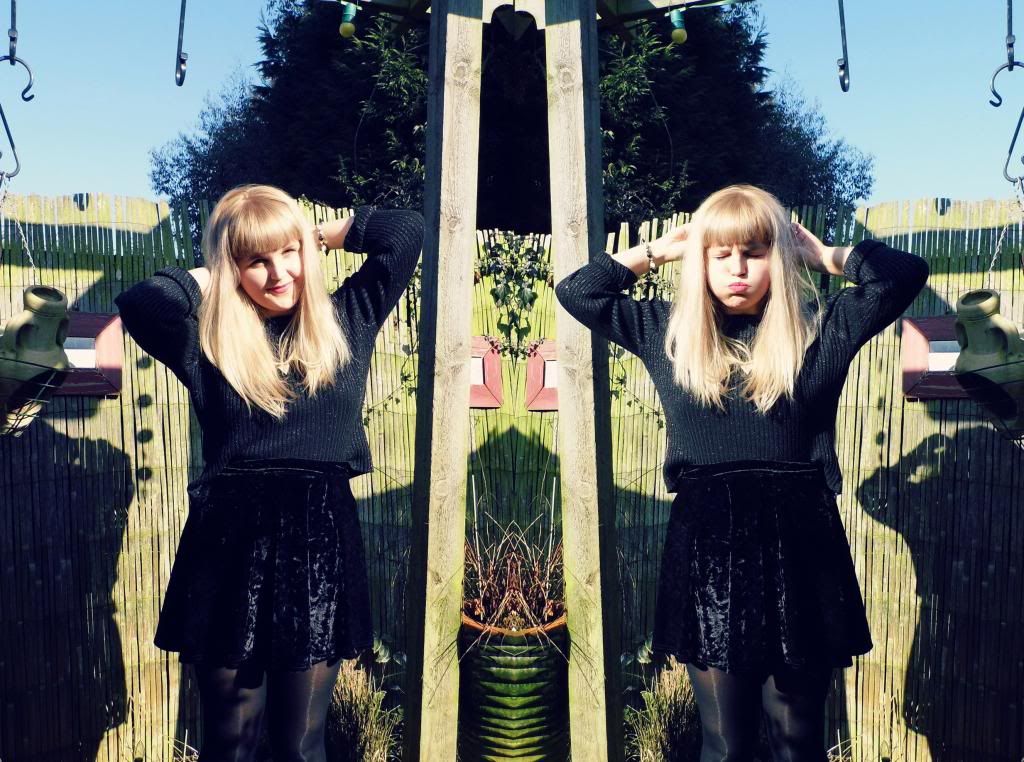 glittery gold top: charity shop
flippy velvet skirt: River Island
neon green spike necklace: New Look
spike bracelet: Dorothy Perkins
leopard print peep-toe flats: F&F at Tesco
Well hello there you beautiful sunshine you. Despite my weather app telling me it was -4 this morning, I found myself frolicking about outside for an age without a coat or jacket or any kind of sensible layer - yay! The wonders of some rays, I tell you.
So this is my new - and very much unintended - hair colour. Here's the story: I wanted to dye my hair a slightly darker shade of blonde, the product was faulty and it turned out a horrid reddy-brown that wasn't pleasant, then followed plenty of tears and an aggravated email to John Frieda and a trip to Tesco to buy Colour B4... some stripping (oi oi) and a fresh coat of blonde later, this is my hair colour. After a couple of washes it's definitely warming on me but I plan to use some tried-and-tested techniques to lighten it up a little before Marrakech - which includes using John Frieda Go Blonder products, ironically.
This traumatic event took place on Friday and a night out on Saturday turned out to be tearful too for a variety of reasons including my newly smashed-up iPhone. Oh joy. But it's a new week and the sun is shining. Surely nothing can go wrong now?