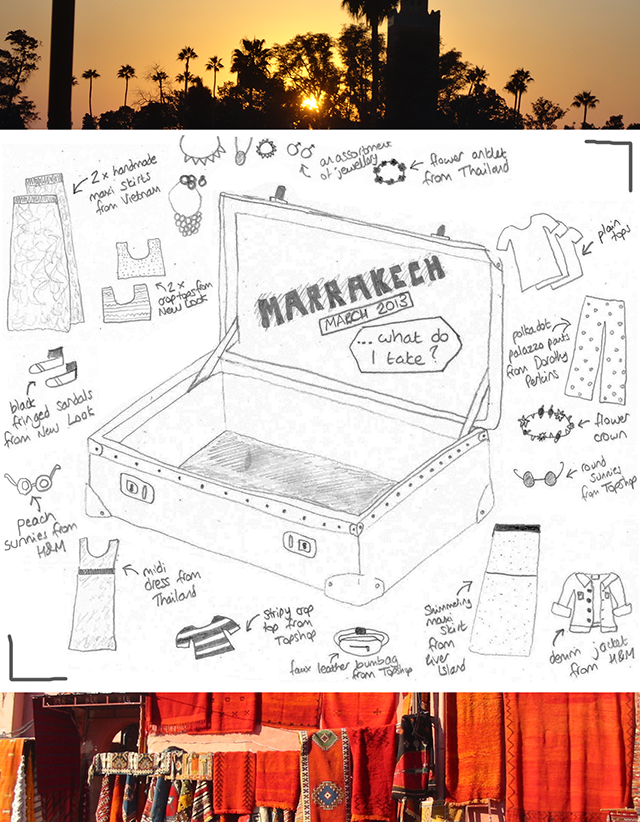 This is completely childish and I had the most fun doing it. When I was younger, I used to draw a massive suitcase and everything I'd pack inside it for a looming holiday. It was far better than my other way of preparing or getting excited. One year I went into the loft and my parents asked what on earth I was doing - I replied that I was getting my suitcase "of course" and they told me that four weeks ahead of the flight was a little premature.
I go to Marrakech in precisely 17 days and this is what I plan on taking. I'm sure more will find itself packed when the process actually begins - I'm certainly not a fan of 'packing light' - but I must remember to keep some space for all the treasures I'm sure to find in the markets out there.
Did you ever do anything like this when you were younger? Are you going anywhere lovely this year?