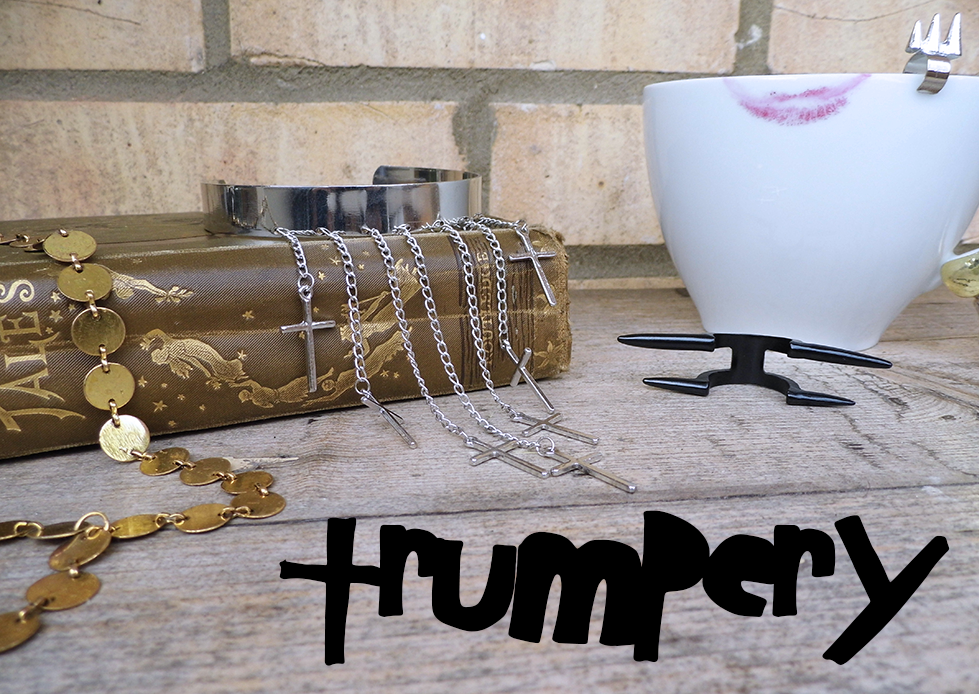 As you might have guessed from
this outfit post
, I've started up a jewellery company called
Trumpery
.
__________________
Trumpery (truhm-puh-ree] - meaning '

something

without

use

or

value;

rubbish;

trash;

worthless

stuff', '

nonsense;

twaddle:

His

usual

conversation

is

pure

trumpery', '

Archaic.

worthless

finery' and '

of

little

or

no

value;

trifling,

worthless;

rubbishy;

trashy'.
Not only a bloody great word, Trumpery is home to a mix of things that make your outfit
cool
. Everything's a little rough-around-the-edges, slightly rock 'n' roll and quirkily different from upper arm bracelets to funky ear pieces to hair jewellery. Sourced from all over, everything you find here was chosen with care. Some things are even what everyone's oh-so-obsessed with; a little something called 'vintage' which we've found from our favourite charity shops and vintage markets.
We hope you find something to treasure or, quite frankly, wear to death. After all, it's 'something without use or value' or 'worthless finery'. And we love it.

____________________
I'm really excited about it for many reasons. Not only is it something I always assumed I couldn't do (why ever not Rosie?) but it's full of the things I love and can't wait to share with other people.