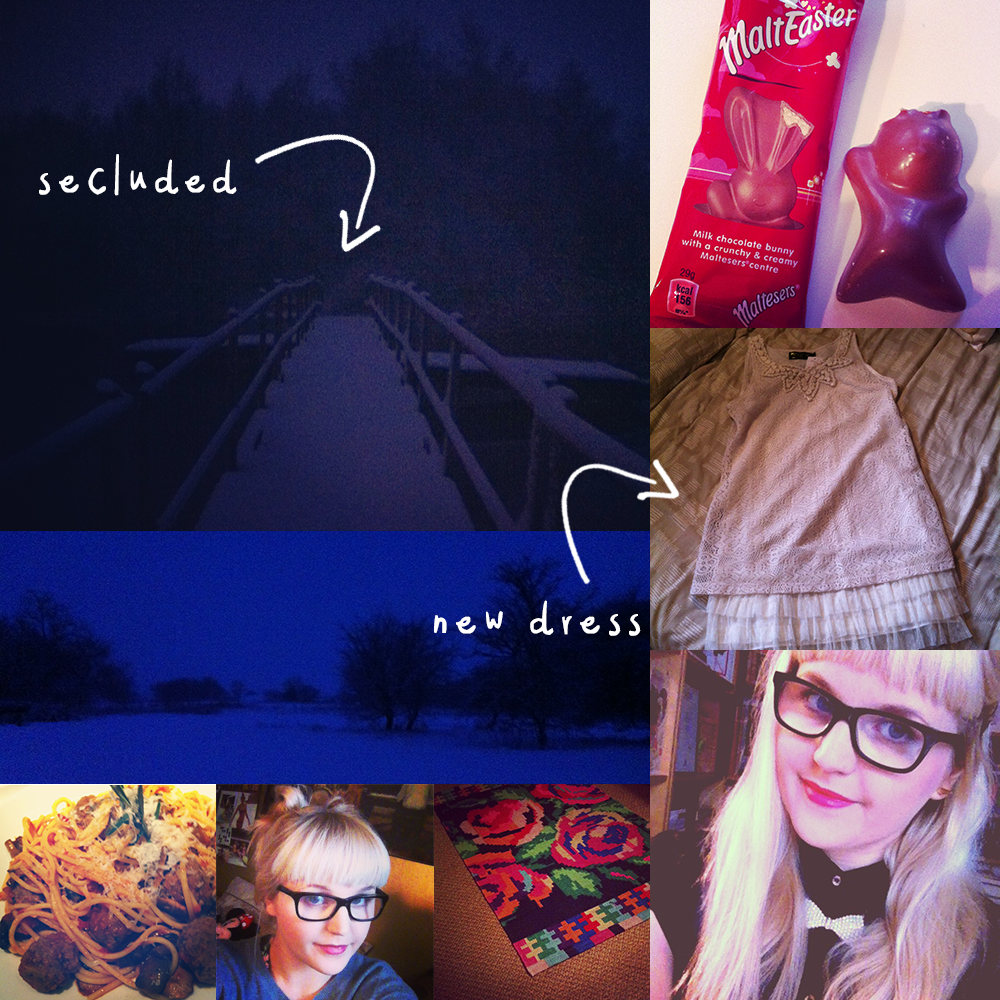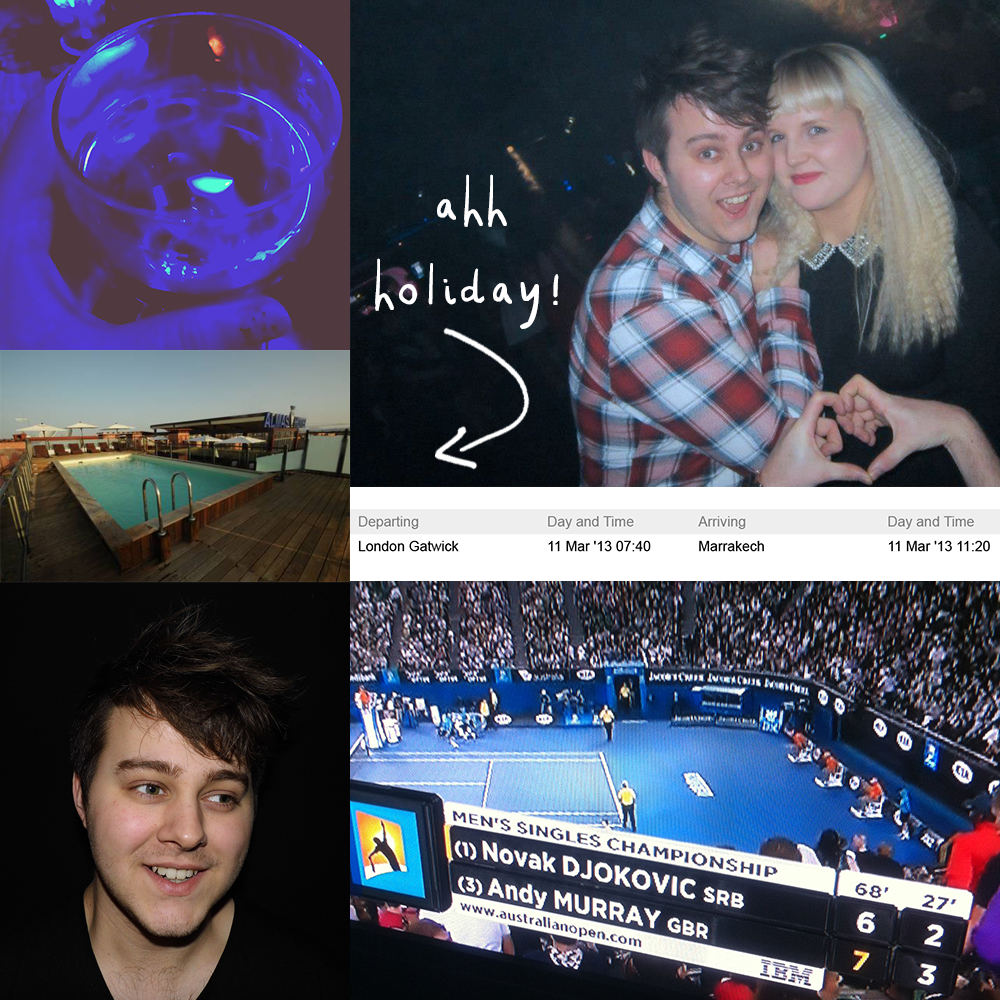 Walking around untouched private fishing lakes in thick snow, drinks with friends and spending an evening with the girls booking a holiday to Florence which turned into a holiday to Marrakech... the last two weeks have been pretty darn good. I've also:
- eaten a MaltEaster bunny (okay, maybe more than one) and know why I won't be losing any weight until after April
- have attempted an up-do which is pretty unheard of for me
- got given a charity shop find by my mum; the dress is something I'd never have chosen for myself but it looks swish on!
- adored my new graphic floral rug
- tried to make Daniel laugh for some professional photographs
- watched the Australian Open; was gutted for Andy Murray in the final but it was such a good match
How have you spent your time lately?