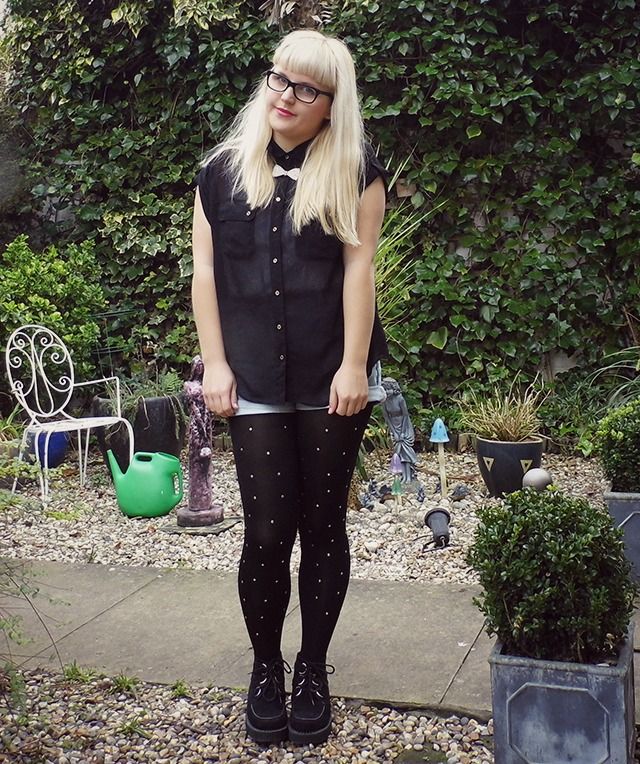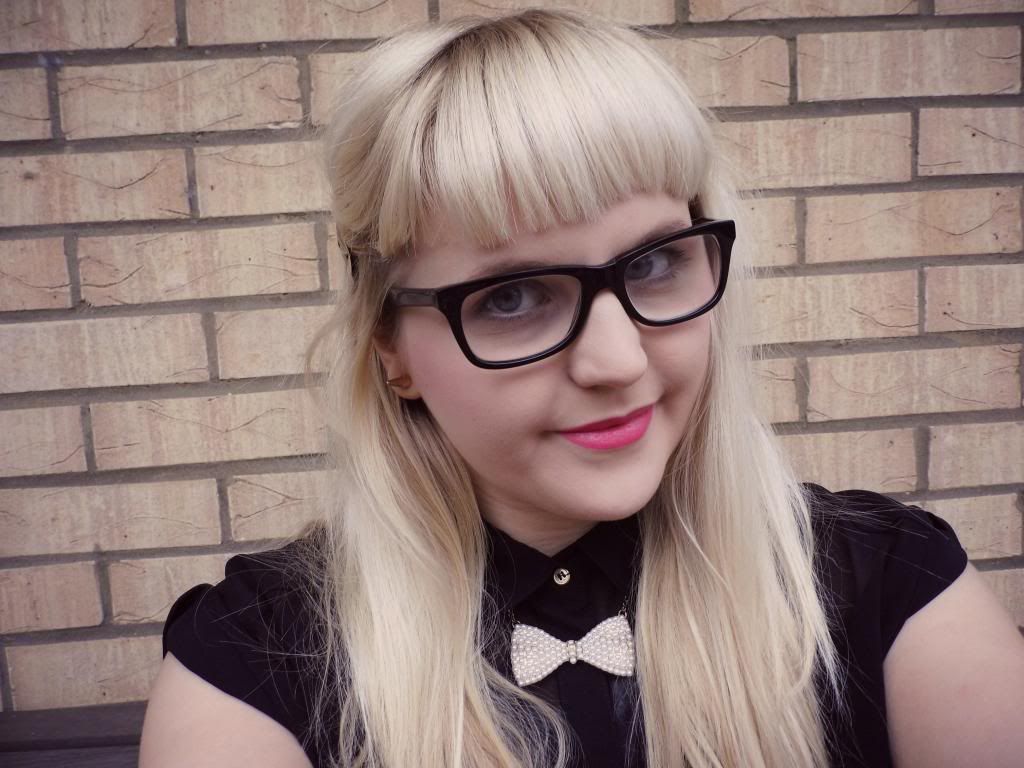 high-waisted denim shorts: New Look
pearl bow necklace: present (Accessorize)
Alas, no snow-covered ground. I quite like doing outfit posts in the snow because they create such a lovely quality - see
this one
from last year. Instead, I'll just have to be patient. Or, better yet, try pulling in summer with a hefty rope.
Onto the outfit... I'm pretty fond of my new studded tights, although I wish the studs wouldn't finish at a weird place above the ankle - would look even odder with a pair of pumps, no? I think they'd look fab on a night out though. And I don't know why this necklace doesn't get much wear because I love how it doubles as a bow-tie, almost.
Are you finding yourself re-loving any items lately?