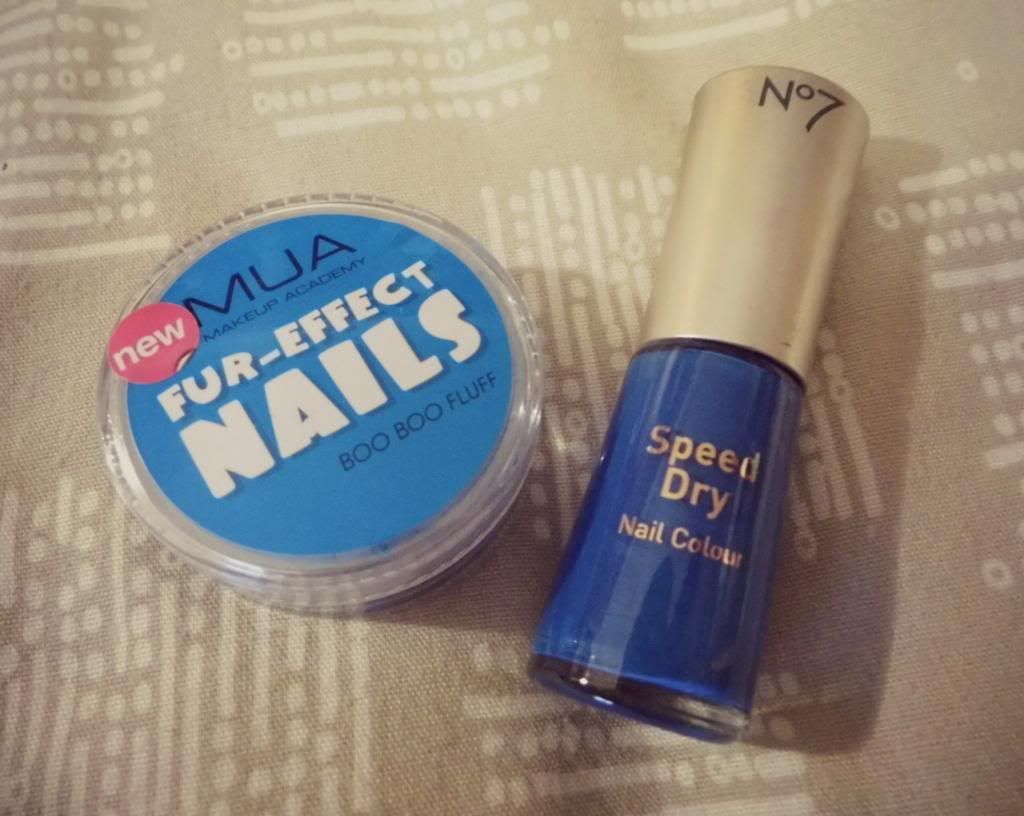 MUA Fur-Effect Nails in 'Boo Boo Fluff':
Superdrug
No7 Speed Dry Nail Colour in 'Poolside Blue': Boots (similar
here
)
Furry nails... I went there. Well actually I just stuck with an accent nail (the middle one) so as not to cause even more mess. It was the name that did it - Boo Boo Fluff. Is there anything better in the world?
It's totally weird and perhaps not as furry as I'd imagined but it's fun nonetheless. After your second coat of polish - and while it's still wet - dip your finger into the fur. Done. Obviously it was a little hard to capture on camera but just imagine a skinny blue cat with hair that's falling out... wow, I'm really selling this aren't I?
The moral of this story: MUA Fur-Effect Nails is great for shits and giggles, and will probably make for interesting pub conversation.