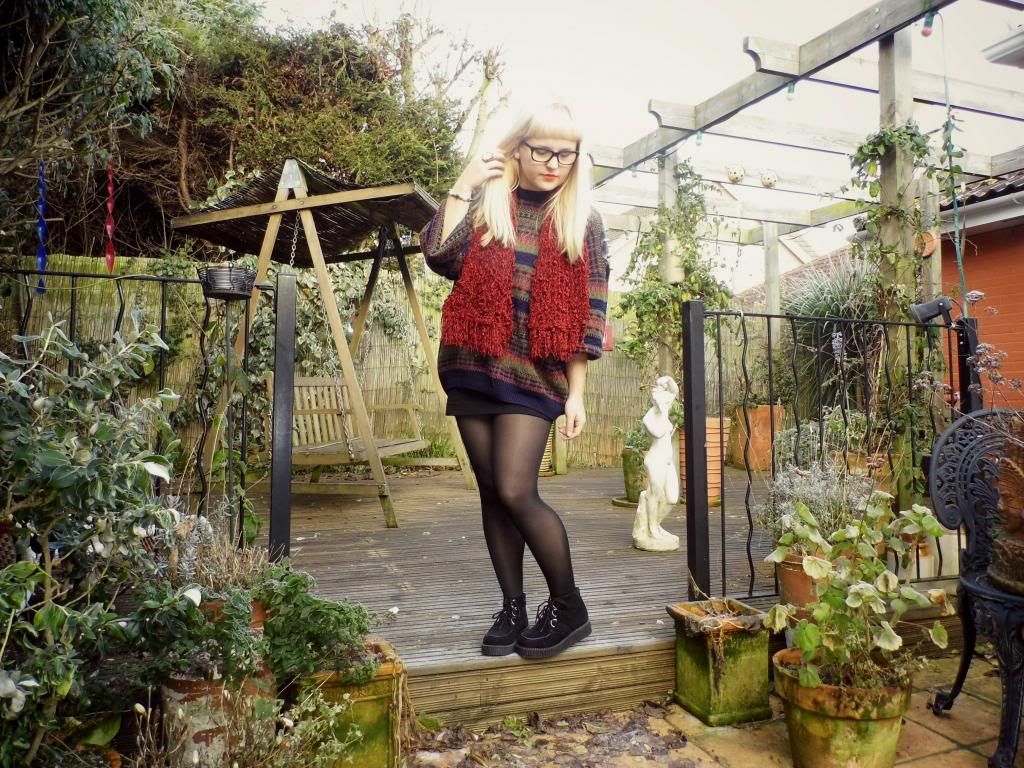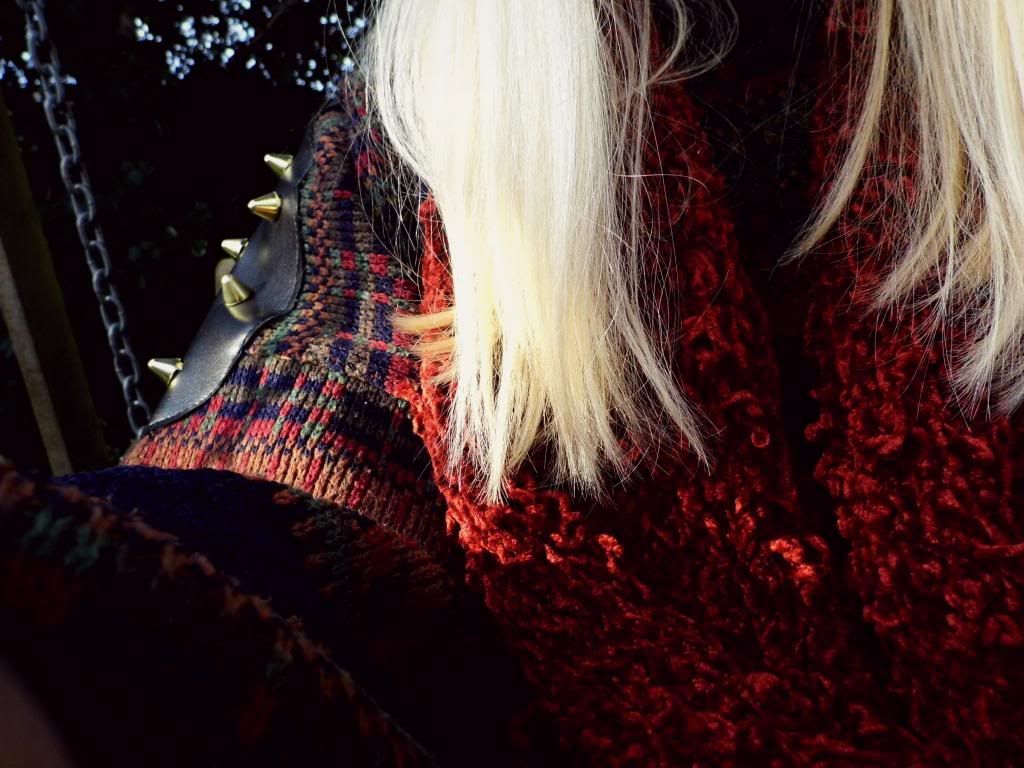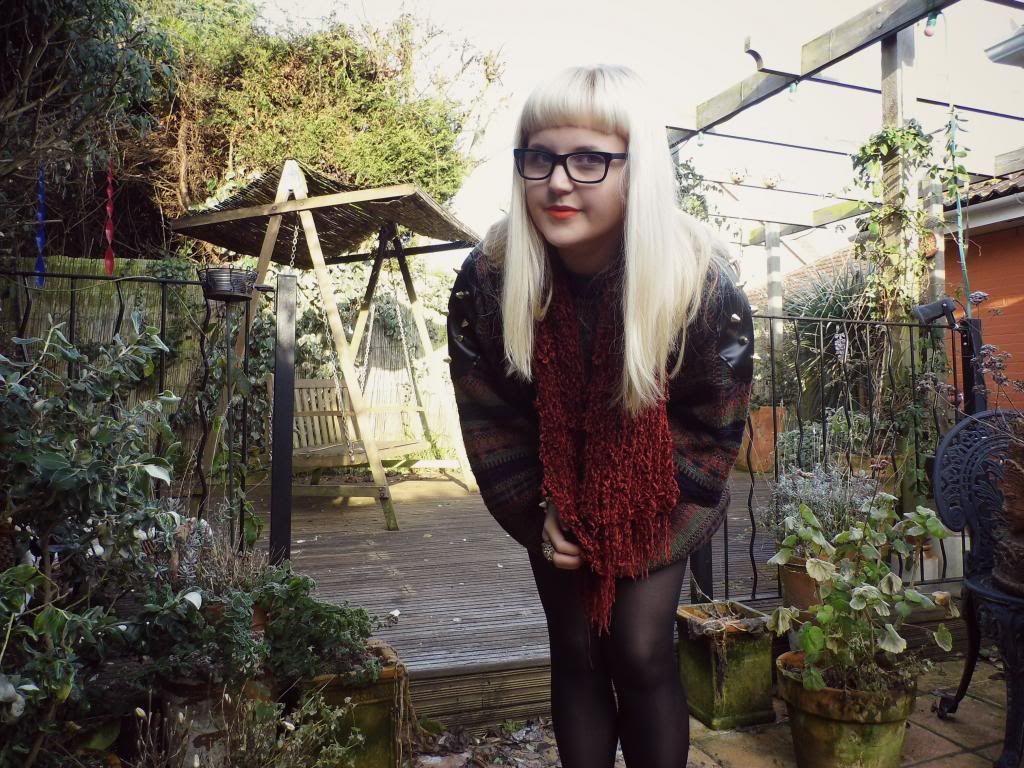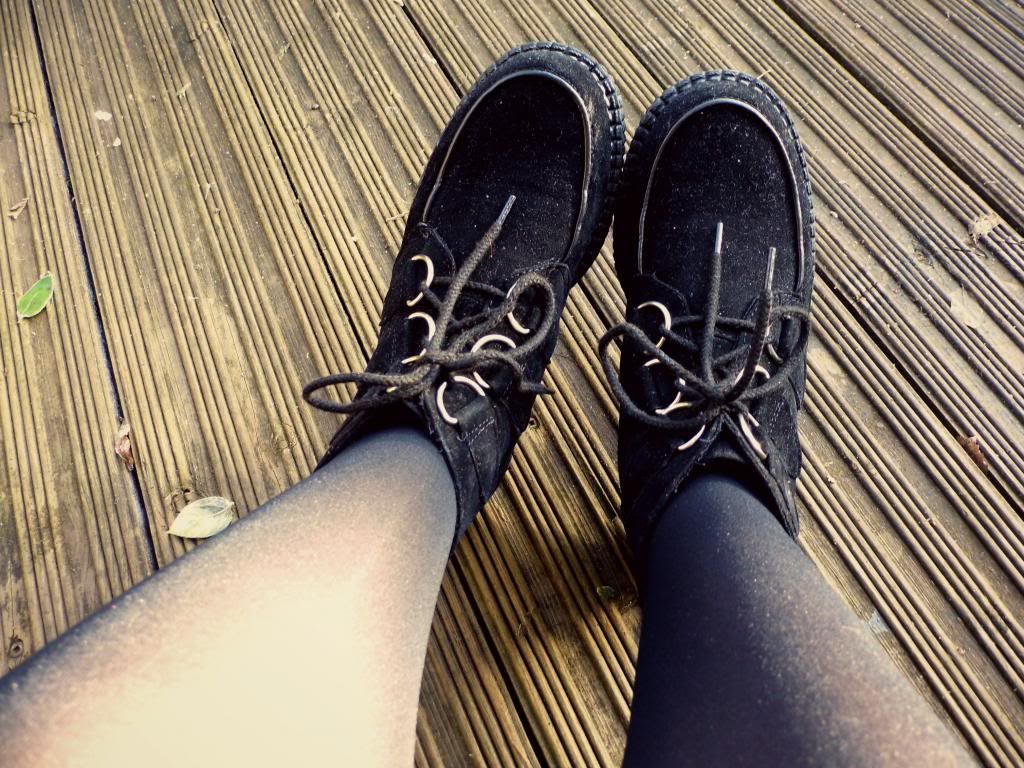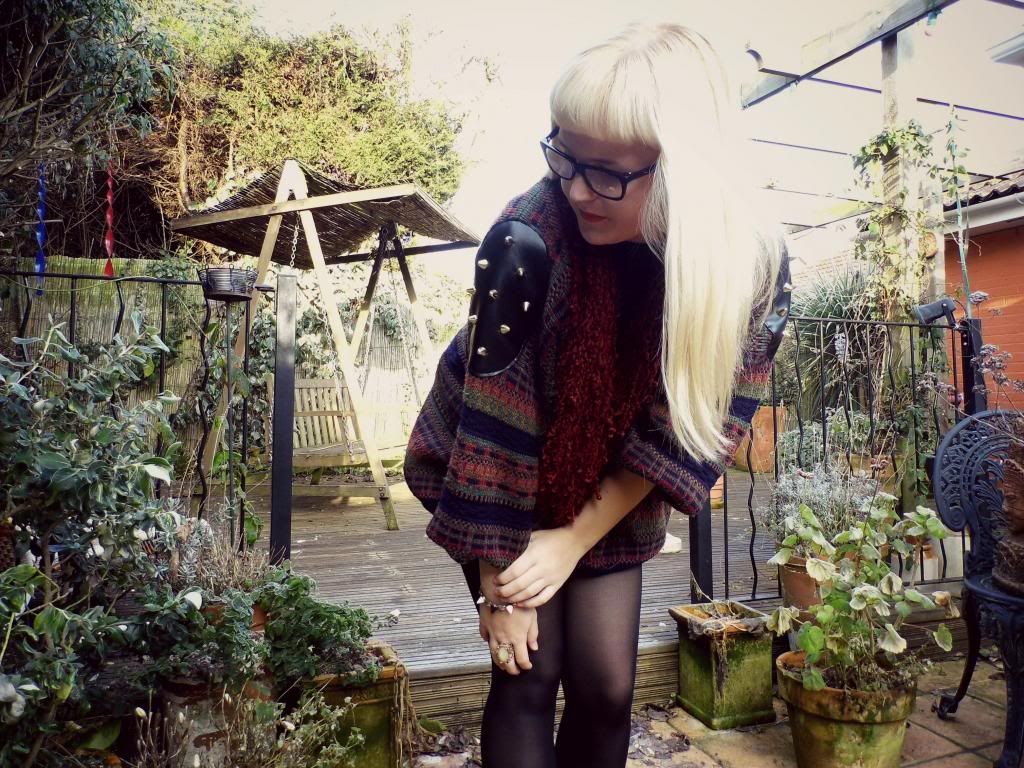 black bodycon skirt: H&M
wine-coloured bobble scarf: second-hand
spike bracelet: Dorothy Perkins
stone ring: Boots
I may just live in this jumper forever. I got my hands on this cosy creation at The Clothes Show from a stand called
House of Hauls
; a brand that reworks vintage pieces with studs, studs... and then some more studs. Denim shirts, camouflage jackets, printed shirts, Levi jeans and much more were on offer, but I opted for something to keep me toasty warm over the next few months. I love how the shoulder studs make it into something extra special too.
You continuously see me in my
creeper chelsea boots
because I adore them so much, so I also decided to buy a similarly amazing pair while on the Mr Shoes stand over the weekend.
The Clothes Show was chock full of amazing brands and I can't wait to show you another amazing buy. Did any of you go? Did you see me selling shoes like it was the only thing that mattered in the whole world ever?