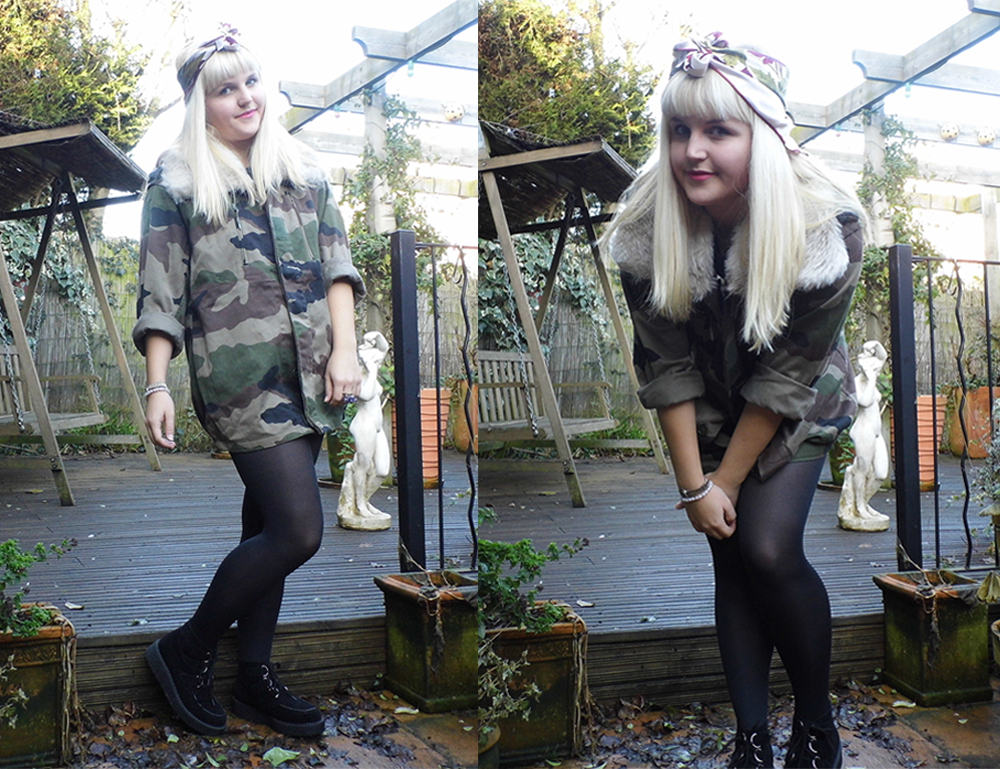 vintage camouflage jacket with customised fur collar & floral print headscarf: both Blue Rinse
Here's another amazing find from The Clothes Show. I just had to have this vintage camouflage jacket from the Blue Rinse stand. It's been customised with a faux fur collar, has gigantic sleeves (I've simply rolled them up here) and boasts both buttons and
Velcro
to ensure I'm kept toasty warm on a chilly winter's day. I love how it's completely statement-worthy too.
The jackets were £25 each or two for £40 so my friend
Helen
and I both got one each, and the gorgeous Faye threw in two free head-scarves each as well - what an absolute (and wonderfully dressed) babe.
Blue Rinse also sell customised tees, denim shorts, Levi jeans, jumpers... you name it. Their tie-dye pieces were especially lovely.
What do you think of my new camo jacket?