Well that went by far too quickly, didn't it? I hope you all had a wonderful Christmas! In the aftermath, I find myself either gorging on leftover food and plenty of chocolate or gazing lovingly at the presents people were so generous to give me. I thought I'd share a few of my favourites with you...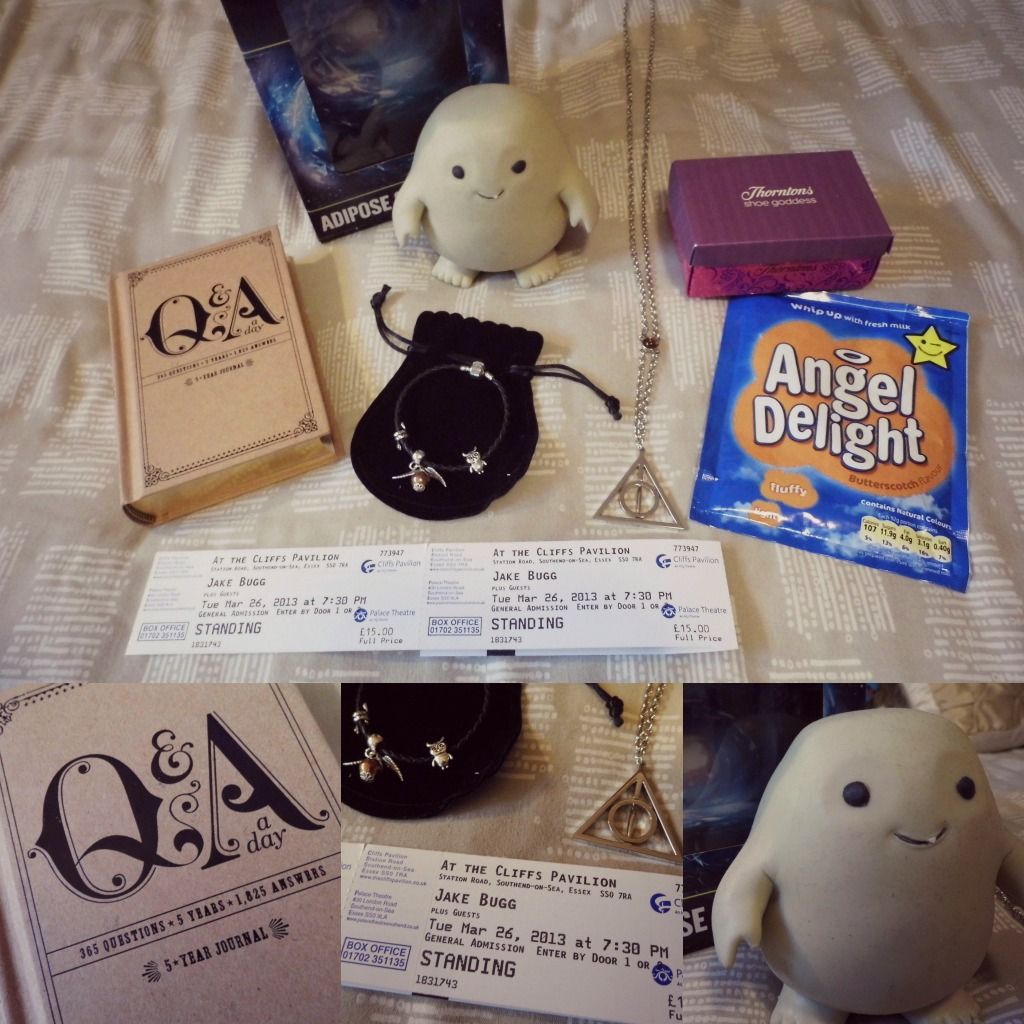 Q&A-A-Day 5 Year Journal / Doctor Who Adipose Stress Toy / Harry Potter themed bracelet feat. a snake, an owl and a snitch / a Deathly Hallows pendant / tickets to see Jake Bugg in Southend / Thorntons 'shoe goddess' chocolates (gone) / Butterscotch Angel Delight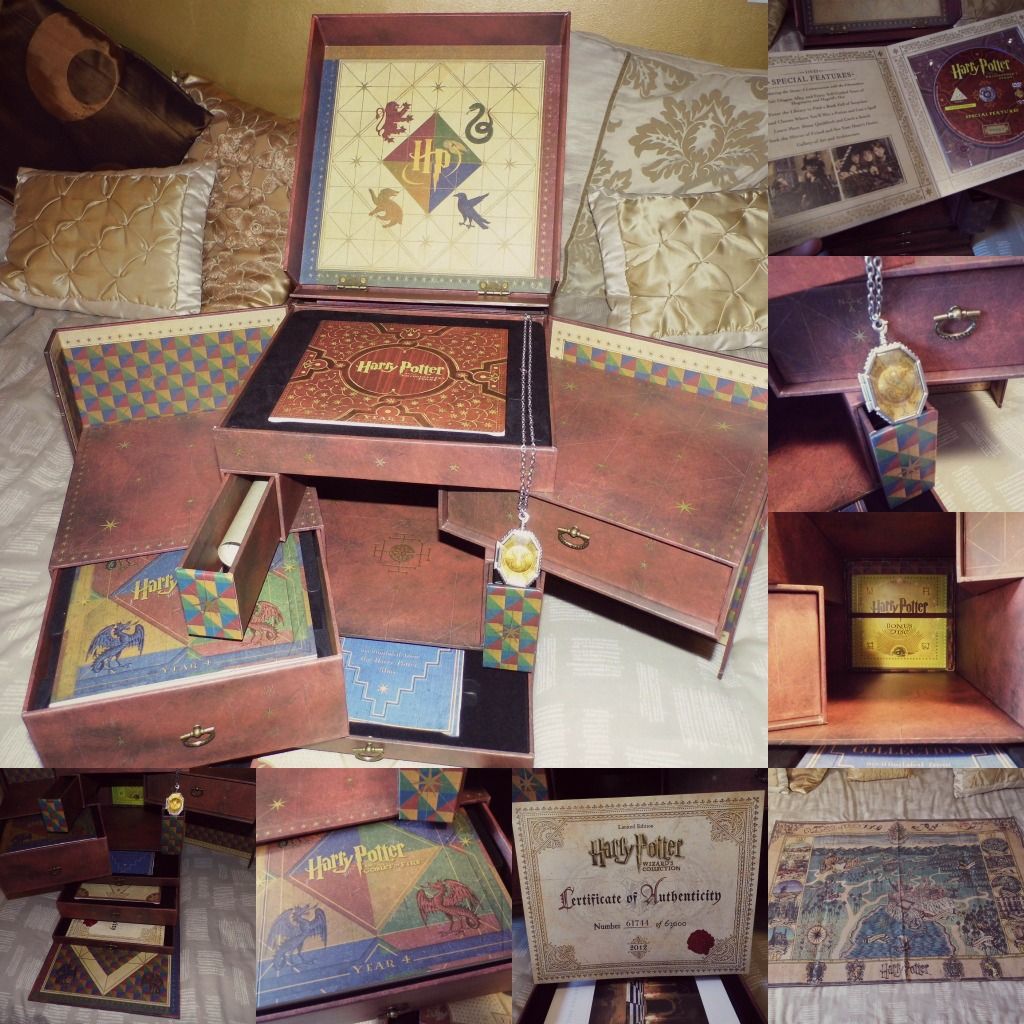 I also got this uh-ma-zing Harry Potter chest from Daniel. Apart from being wonderful just for the design, it also features all the DVDs, special features, a book of artefacts, a certificate of authenticity, postcards, a set design for the final film, a large wall tapestry and a horcrux. It's most definitely my favourite gift.
This year, Christmas has taught me that I'm a geek; with the most fashionable item I received being a fluffy heart print dressing gown.
Did you have a lovely Christmas? What was your favourite present?