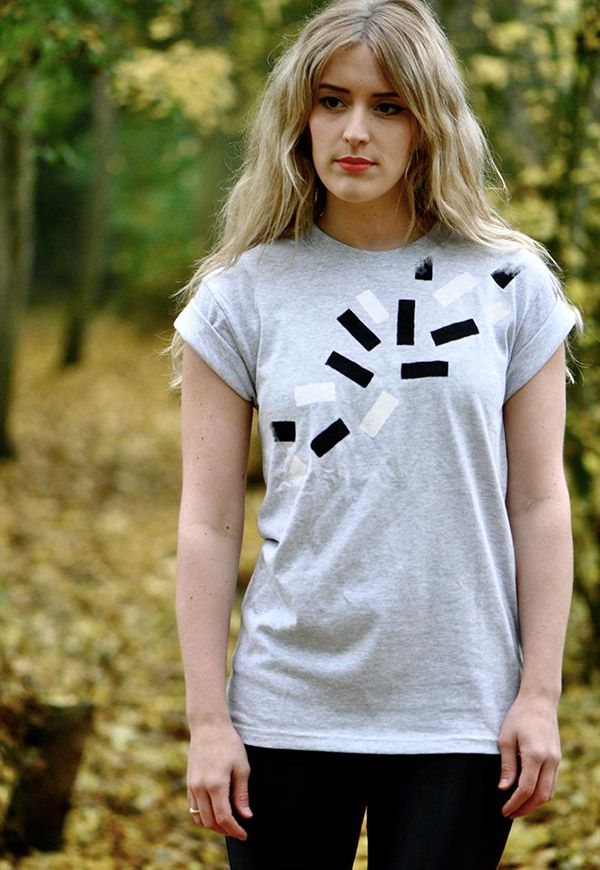 I practically squealed like a pig last night when I hit 500 followers. Without sounding like I'm trying to accomplish the ultimate acceptance speech, I honestly don't know how to put into words how much I love blogging. As well as meeting and interacting with seriously wonderful people, it's given me the opportunity to realise that I'm not a 'sad story'; just a little
Perks
reference there. There's something about documenting your evolving personality, style and writing capabilities too that's actually quite magical. I mean seriously, who the hell is
this person
?
Anyway, I wanted to host a giveaway to celebrate. Sophie (above) is a colleague and friend and I was thrilled when we arranged this giveaway to feature her brand
Roundabout Vintage
. Her boutique is featured on
ASOS Marketplace
and it boasts on-trend, wearable vintage clothing; some of which has been reworked.
You can win the
Geometric Tumbling Block Monochrome Tee
(above) which Sophie made herself. It has a unique hand-painted design and the rolled-up sleeves are sewn in place too. Sophie is making a size medium for the winner.
Rules:
- The giveaway ends at midnight on Saturday 5th January 2013
- It is a UK-only giveaway
- All entries must be completed through the Rafflecopter form
- The winner will be selected at random
- If the winner doesn't respond within a week, I shall randomly select another winner