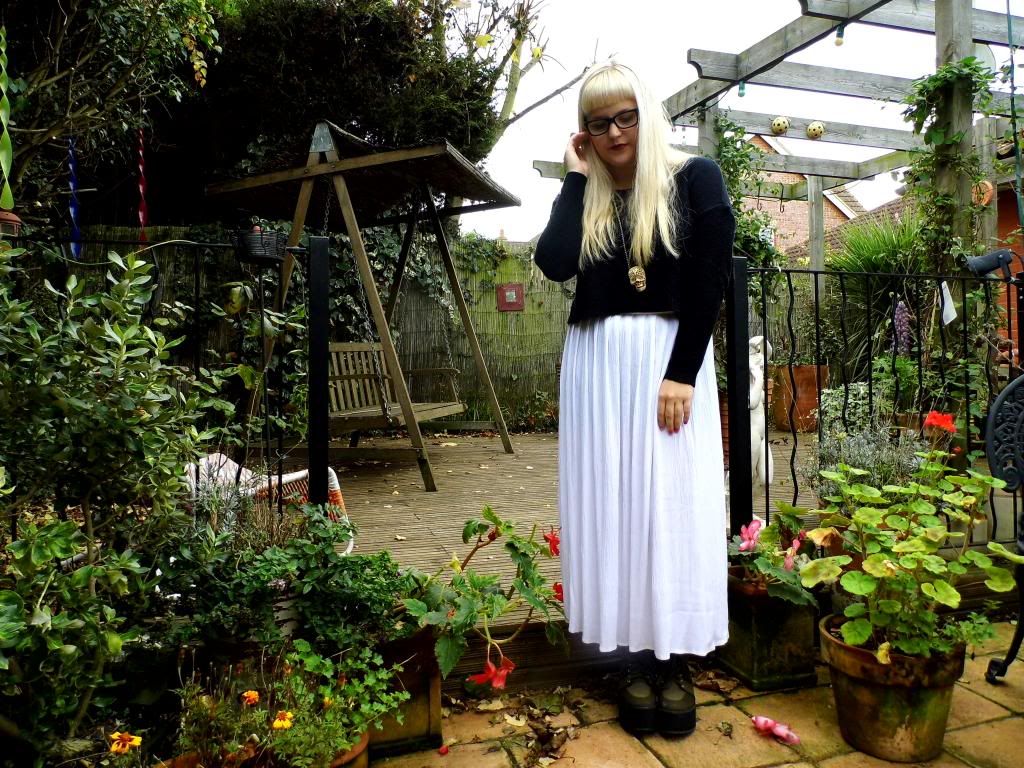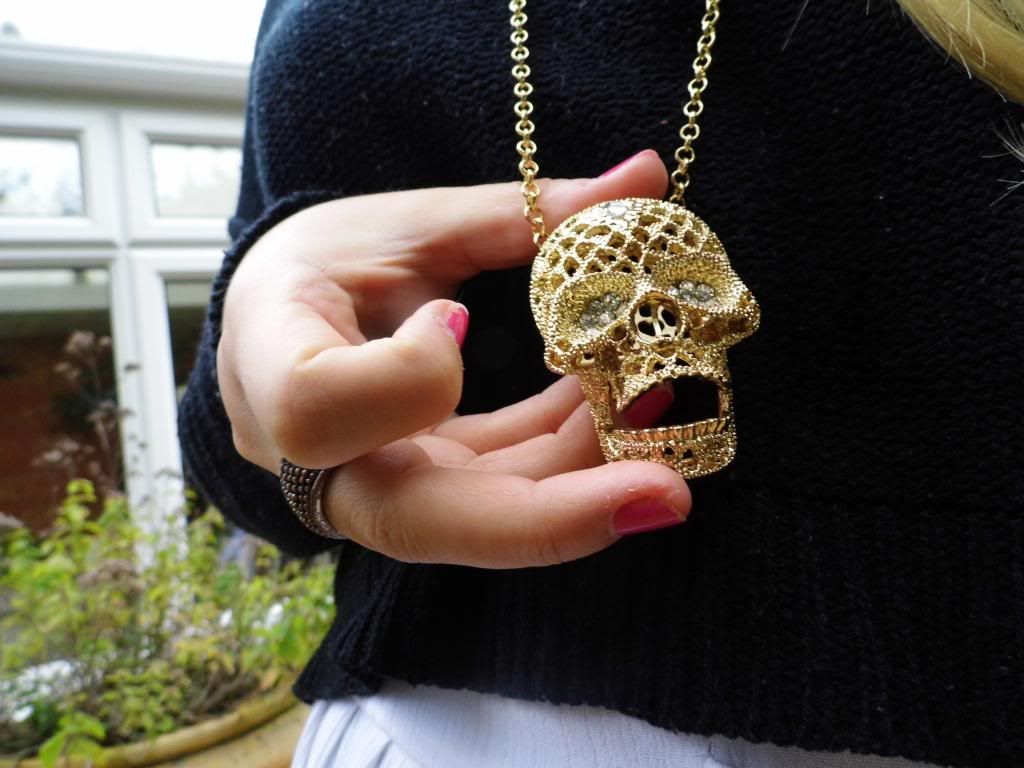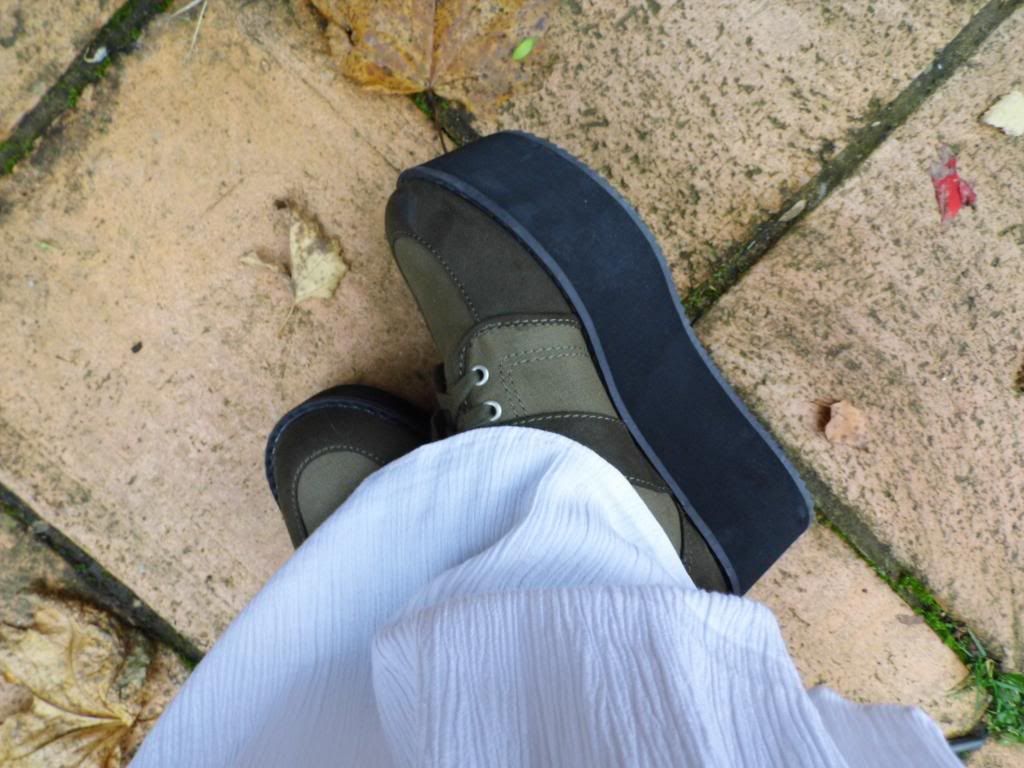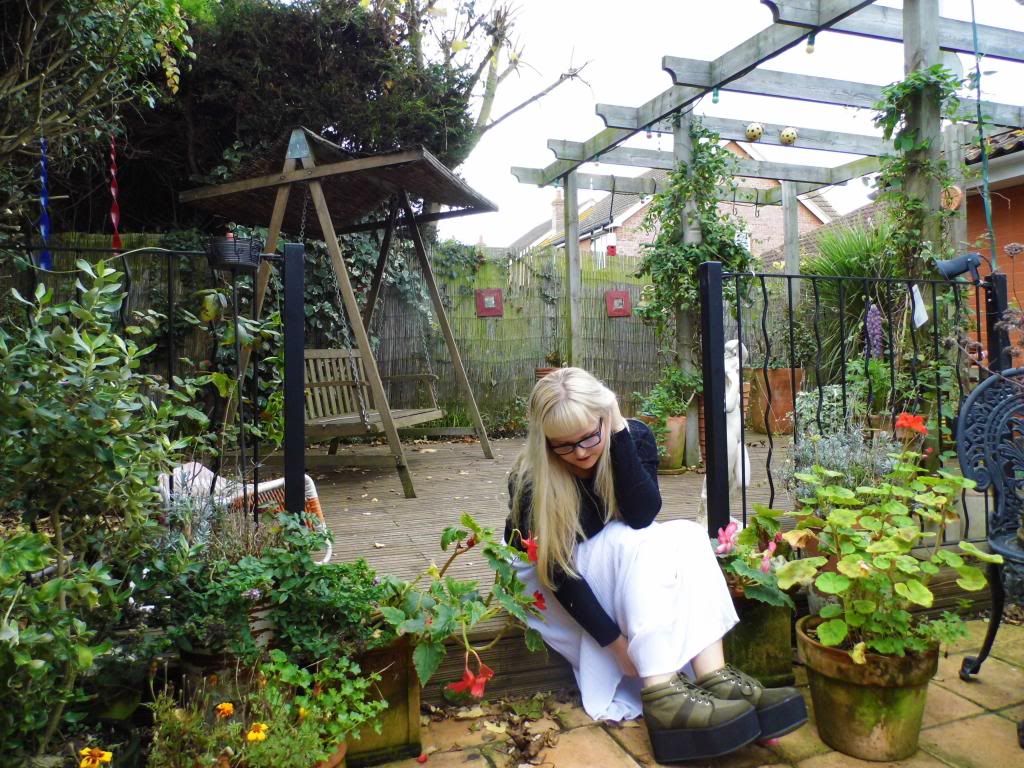 crinkly white dress (worn as skirt): charity shop
black cropped jumper: H&M
gold skull necklace: New Look (silver one here)
bronze textured ring: jewellery shop in Siem Reap, Cambodia
I fell in love with this dress in my favourite charity shop about a month ago now and this is its first outing. Its top half looks a little unfortunate on so it's going to have to be worn as a skirt but I love its crinkly effect and I'm sure it'll get lots of wear in both summer and winter. And although you can't tell here it is rather see-through so my couldn't-live-without-them cycling shorts saved the day once more.
On another note, are you as in love with my new shoes as I am? I spied them in the H&M catalogue that popped through my door last week and loved them instantly. I can't wait to pair them with frilly white socks and tights next.
Anyway, happy Friday! Have you got any super cool party people plans for this weekend?