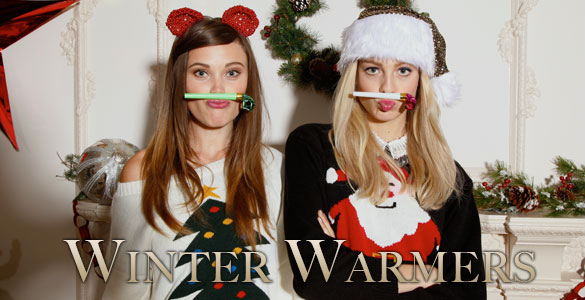 It's that time of year when all you can think about is getting into bed with your favourite onesie and a pair of cosy socks, supping on a mug of hot chocolate. It can't just be me surely? And while I'm sure we'd all love to go to school or work in that kind of delightful get-up, it's not really the done thing. Instead, winter allows us to shop for all sorts of lovely knits, coats and cute accessories, and
Boohoo
is certainly the place to do it. Here are some of my favourite winter warmers...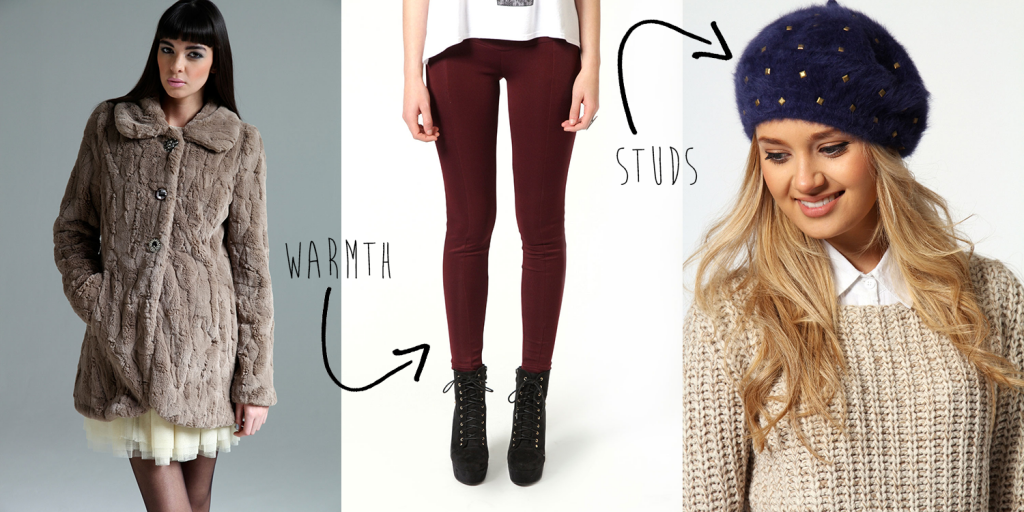 What I love about the
faux-fur coat
is its luxe, grown-up feel. From the recently-launched
Boutique range
, it really is something special. Staple items to impress me include their range of wintry leggings and the below boyfriend cardigan too. On the accessories front, I adore the mix of studs and faux-fur on the beret and who doesn't love a bit of leopard print?