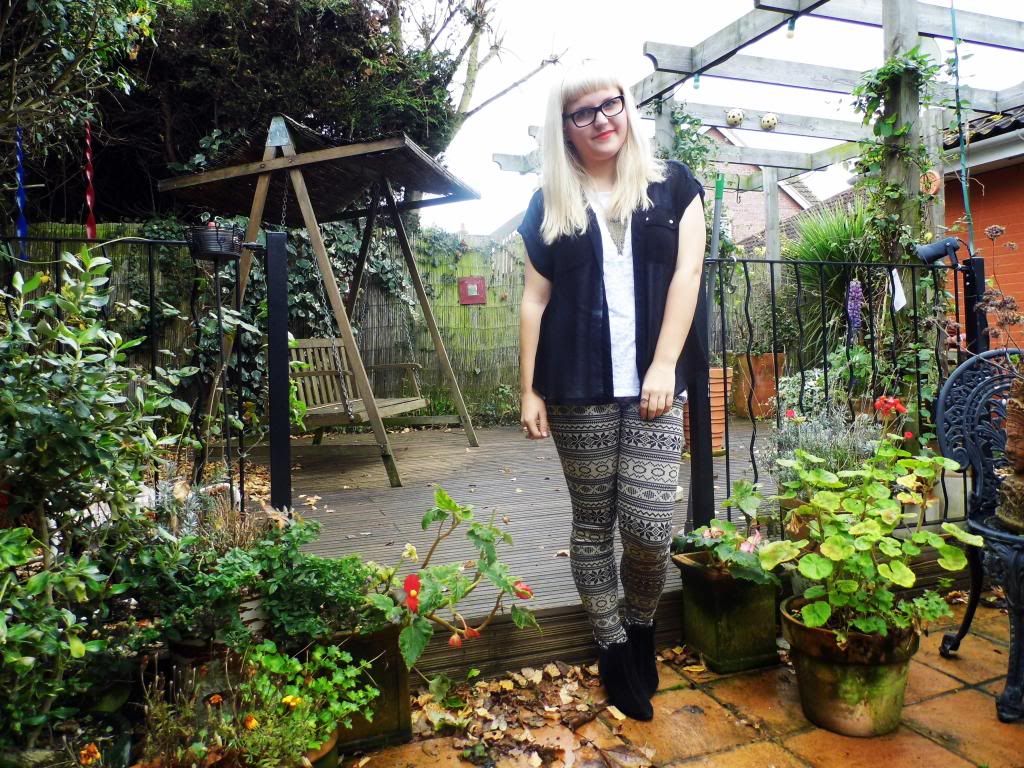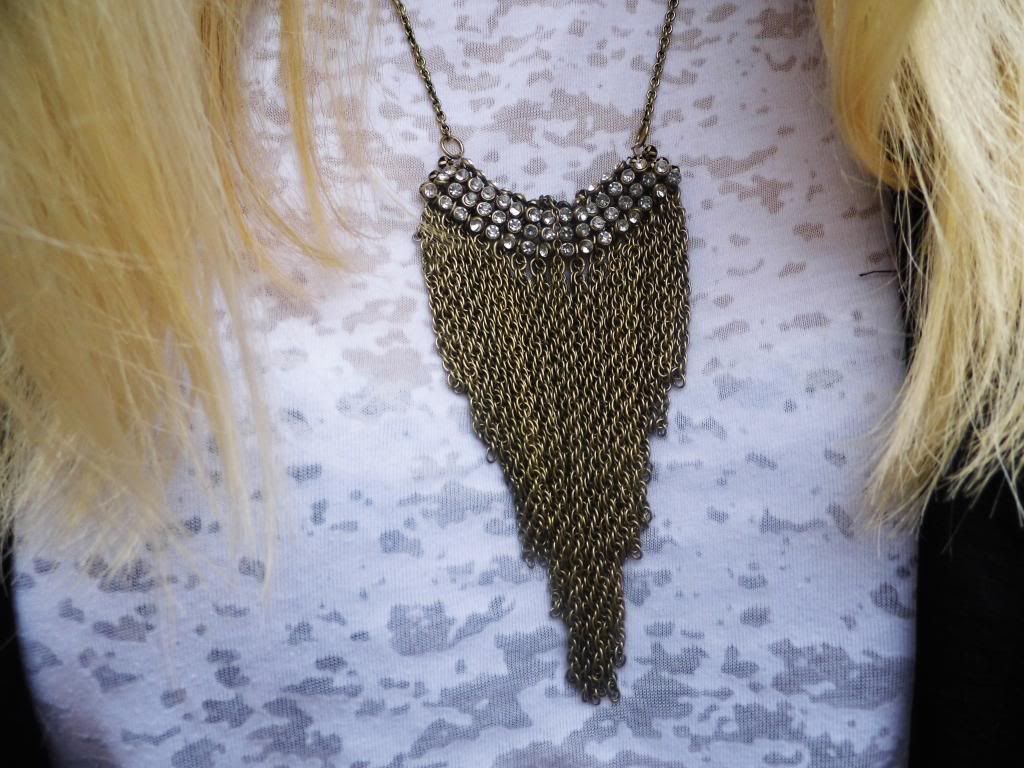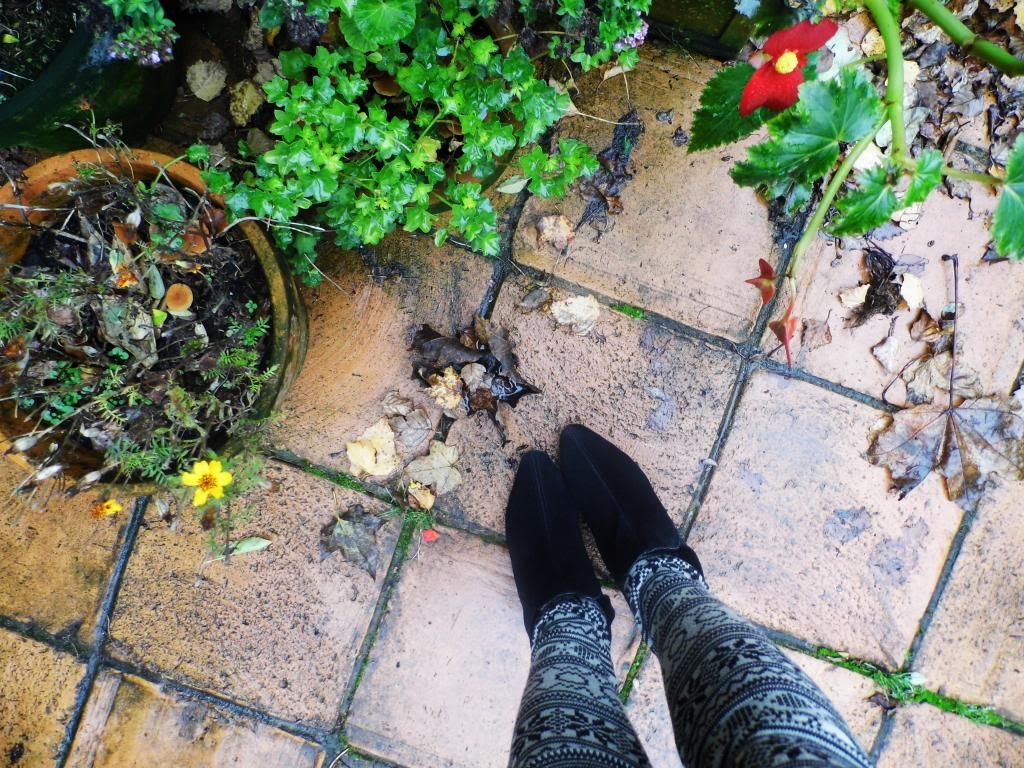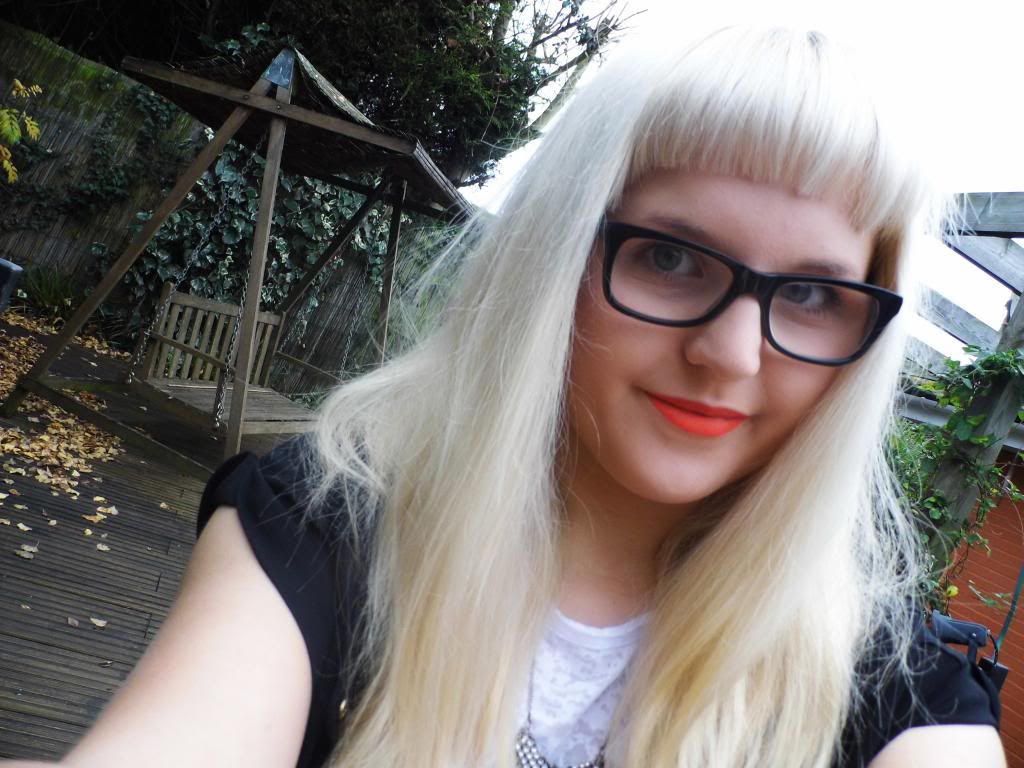 black short-sleeved blouse: Primark
fairisle print leggings: New Look
statement necklace: Forever 21 sale
There's a major problem with having fair hair: it sort of blends into the very white sky we seem to be stuck with lately, creating god awful photographs. Ah well, I never claimed to be a photographer.
I am bunged up, my face hurts and I have had an unusual breakout of spots but I like to think I've hidden it all quite well (thanks Estee Lauder!) and actually managed to wear something over than my pyjama bottoms today too.
I've had these leggings for yonks but I still love them - so comfortable. My lipstick is
Topshop Hedonist
- which I bought last week as a little treat - and I absolutely adore it too. Definitely my go-to shade now. What's your signature lipstick?